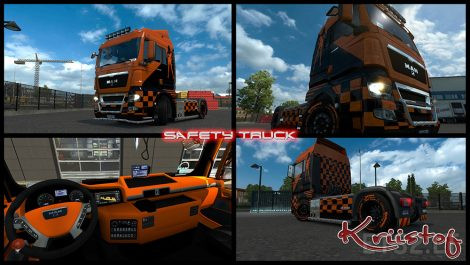 Skin for Man with interior exclusif
Work 1.25, 1.24, 1.23,1.xx
Created in 2014, adapted for new version
Author: Kriistof
DOWNLOAD 3 MB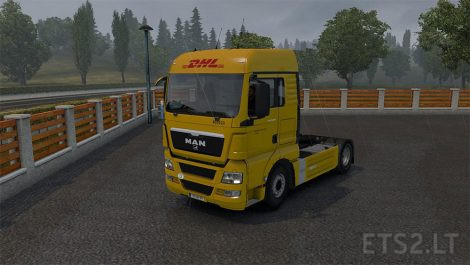 This mod adds a DHL skin for:
– MAN TGX XL/XXL (also works with MADster 2.3
Have fun and feel free to write comments 🙂
Credits:
Andreas
DOWNLOAD 21.4 MB

Features v1.8:
-Steerig wheel adjustment (v1.25)
-New warning sound
-New wipers
-New steering wheel
-New seats and floor
-New doorhandles
-Better plastic parts
-Added automatic gearbox and parking brake (with animation)
-New steering column and levers
-Key animation on engine start
-Animated pedals
-Improved GPS
Authors: MADster, CobraBlue6, SCS Software
DOWNLOAD 66 MB
Content Truck Paint :
Iveco Stralis Hi-way
Characters :
Aoba Suzukaze
Tested Version :
1.25.2.6s
————DO NOT REUPLOAD!!————
Author: TKK5050-3Chome
DOWNLOAD 4 MB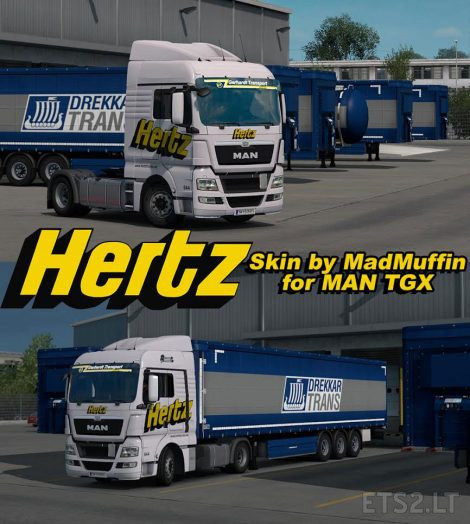 Hertz Skin for the MAN TGX (E5) V2.3 Mod by MADster.
Tested on 1.25
(Only Skin included, no sunvisor etc.)
Credits:
MadMuffin, MADster
DOWNLOAD 0.2 MB
Two-tone paint for Madster's MAN TGX Euro 6. Should work in any ETS2 versions.
If you have problems or any issues, please let me know. Thank you.
Author: tupatups
DOWNLOAD 5 MB