Lightbox fast for all SCS models for RJL Scania and Scania T-Liner
I've even sat down and bothered for MAN and IVECO
Authors: maxx2504, ladyrose002
DOWNLOAD 825 KB
– Roof Griil
– Front Grill
– Bottom Griil
Tested 1.20.x
Author: AGERATUS SPEAC
DOWNLOAD 38 MB
Version: 1.20 – 1.21 beta
Author: ALEX RUS73
DOWNLOAD 16 MB
Logo Lights for Mercedes MP4 Truck
Version 1.20.x
Author: ALEX RUS73
DOWNLOAD 16 MB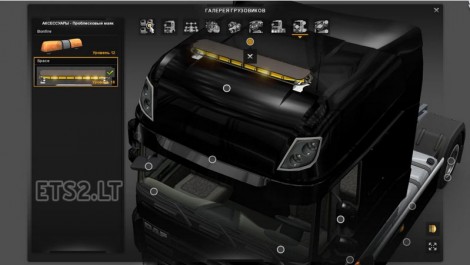 Added files manifest.sii, a new icon in the store.
Version 1.20.x
Authors: costell, b&aa modding and loverboy69(ola)
DOWNLOAD 346 KB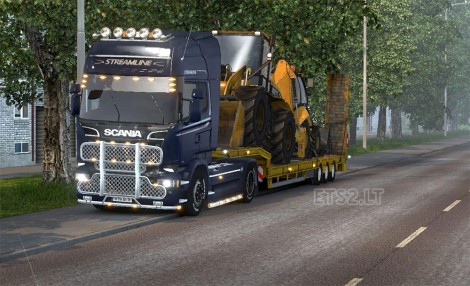 It has 730 HP euro6 engine, more realistic blinker (not the real one, but is much better than scs model), took from daf euro6 sound, and actros MP4 transmission.
no texture problem, everything is done well.
Credits:
KiLLer Modding
DOWNLOAD 51 KB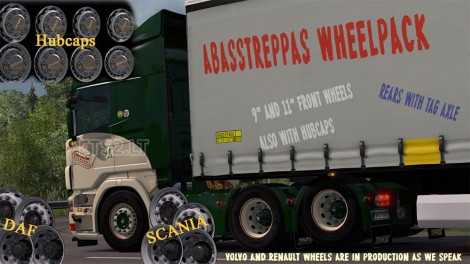 abasstreppas wheelpack 1.0
What is in this pack then?
9.0 and 11.25 inch front steel wheels with and without hubcaps. 9.0 inch rear steel wheels with drive- and tag axle hubs. There's also an additional mod with a "paint kit" for those of you that prefer painted wheels (you have to paint them yourself though)
This version 1.0 includes rims for Scania and Daf and the next one that's comming up is Volvo/Renault
Only use the additional "abasstreppas_wheelpack_color_texture.scs" if you want to have colored rims (you have to paint them yourself though)
This mod will be updated continiously with new rims so always check the SCS forum for latest update
Please keep the original download link if you want the updates
Cheers,
abasstreppas
Credits:
abasstreppas
DOWNLOAD 11.72 MB