Fix bugs chassis
Credits:
frank douglas and mundoets2 and DAVISH
DOWNLOAD 1 KB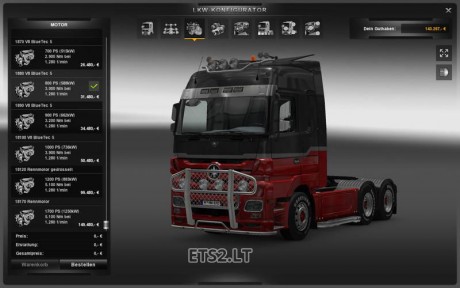 Finished and edit some barameters in Mercedes Actros engine files. If find some bux or duplicate engine so please comment.
Authors: human, SCS
DOWNLOAD 130 KB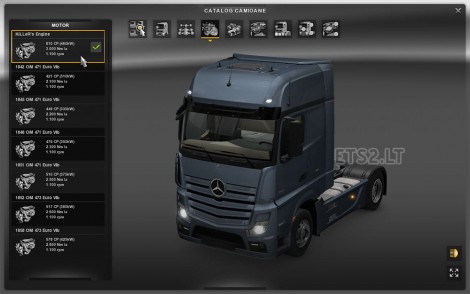 Tested on 1.18
top speed recorded: 198 km/h
do not reupload
Credits:
KiLLer Modding
DOWNLOAD 4 KB

The Team Tuxedo Modpack is a bunch for youtube's how game and are best friends.
Version 1.0:
– Got trailer Skin
Version 2.0:
– Company logo use for the members of the group updated trailer pack and a engine + truck sounds.
Version 3.0:
– HD Textures
– 3 New Truck Engine For Mercedes Actros/Mercedes Actros MPIV + the Old engine as well
– 1 New Gearbox for the Mercedes Actros /MPIV
– New sound for the New Mercedes Actros MPIV
– New Gps logo
– NO PICK SHIPS
– Everyone has a Truck skin for all 13 Truck in the game
Version 3.1:
– 10000 liter fuel tank for the Mercedes Actros MPIV
– F6 company names has been changed
Version 1.18.x
Authors: GAMINGdude, SCS software
DOWNLOAD 191 MB

Version 1.2:
– Fixed shadow under wheels
Authors: Pendragon, WrittenExample, GT-Mike, ohaha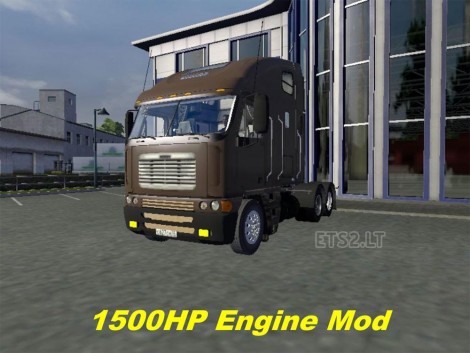 This mod replace original 380hp engine with 1500hp engine this my mod is not make for speed you can reach only around 150km/h but have more power for driving with trailer and better acceleration
Credits:
BLiNKT
DOWNLOAD 2 KB