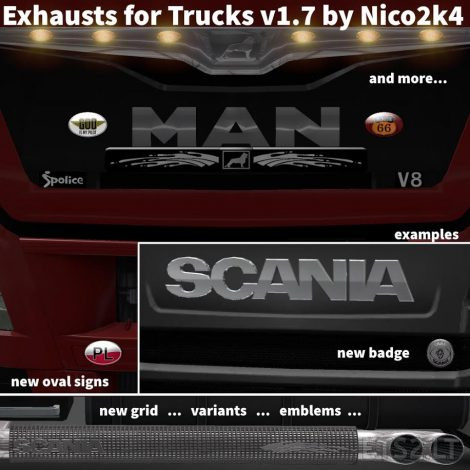 What's new:
– Added support to:
– DAF XF 105 by Peerke145
– Renault Integral 1997 by CyrusTheVirus
– Renault Range T 480 VI by Polatli Mods Team
– Added:
– new grid created by me – remowed grid created by Drivter.
– new variants, icons, …
– 99 international oval signs with flags and country codes.
– 8 other oval signs.
– 1 new badge.
– few chrome variant (without a black panel) of the existing emblems-badges. (together now is: 139+3 empty).
– ability to use selected badges, emblems & signs for slots on front of cabin in:
– Renault Magnum AE 1990 by CyrusTheVirus
– All MAN's by MADster
– few small fixes.
You can find them in exhaust left and right.
Tested on 1.26.3 – works fine on older versions.
Full list of supported trucks in "info.txt".
Have Fun & HAPPY NEW YEAR !!!
Nico2k4
Credits:
SCS, Drivter, Nico2k4
DOWNLOAD 54 MB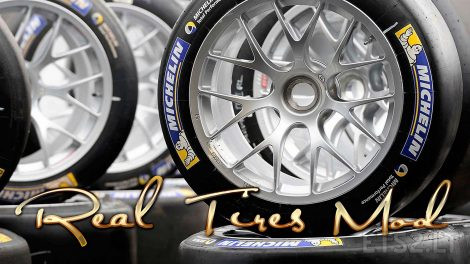 GOODYEAR, MICHELIN, DUNLOP, CONTINENTAL tyres for all truck.
Credits:
stewowe
DOWNLOAD 5 MB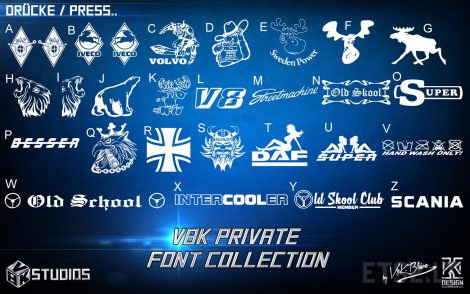 My Private Font Collection v3 !
(Not Windows paint compatible! only for Photoshop CS, paint.net ….)
DO NOT REUPLOAD TO OTHER SITES AND KEEP ORIGINAL LINK!
Credits:
V8K-Blaine
DOWNLOAD 5 MB
NEON Mod
Worket for all truck
There are different colored lights.
Credits:
Trucker730
DOWNLOAD 4 MB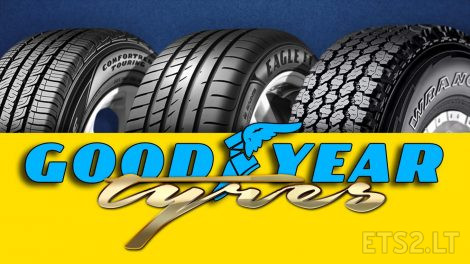 Tyres GOOD YEAR for all trucks
Credits:
stewowe
DOWNLOAD 1.98 MB
Stickers for side window and some for front window.
for slot choose deflector. or front window slots, I use jeyjey interior mod.
Works for the Scania R SCS by zeeuwse trucker and for Scania RJL.
You may share but keep original downloadlink and credits.
Grtz and a happy New Year
Zeeuwse Trucker
Credits:
Zeeuwse Trucker
DOWNLOAD 12 MB