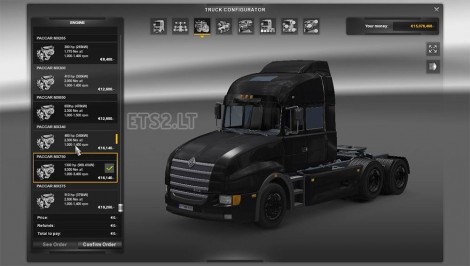 Description: Compatible with Version 1.16.2s
1300HP, 9300nm
Author: MOEHD
DOWNLOAD 1 KB
Tested 1.14.x, 1.15.x, 1.16.x game versions
Author: Enes Elik
DOWNLOAD 138 MB
New Turkish Wheels for all Trucks
Tested version: 1.16.3.1s
Author: leti7kedil
DOWNLOAD 24 MB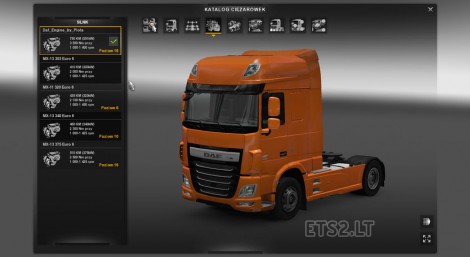 750 hp Engine for DAF XF Euro 6 Truck
Author: PlotaPL
DOWNLOAD 1 KB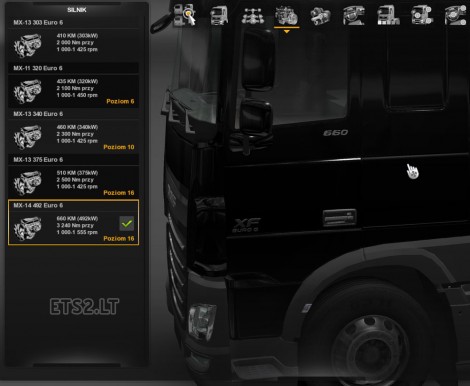 A small mod that contains an engine upgrade.
660 HP (492 kW) and 3240 nm of torque is enough for most cargo.
It comes with engine badge on the side.
Author: Piciu713
DOWNLOAD 1 MB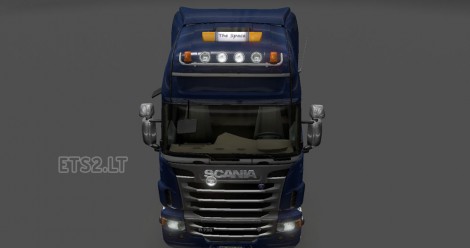 Tuning for Scania, and maybe other trucks.
I (Ficfic) have repaired this mod and it has no crash.
Authors: manuel0306, Antonis Tsagkalidis
Repaired by Ficfic
DOWNLOAD 28 MB
Addon for http://ets2.lt/en/scania-r-streamline-modifications-v1-1/
1) Added mudflaps for the front wheels.
2) the Logo "Super" for the radiator grille.
3) suspension Point for the radiator grille with the possibility of installing lights and signs.
4) Several new boxes for the roof with the possibility of installing limbara.
5) Two types of navigators in the salon. Standard Navigator deleted.
6) Extra light "Hella".
Authors: RJL(Fordsonmies), GT-Mike, 50keda, Дима Кучко