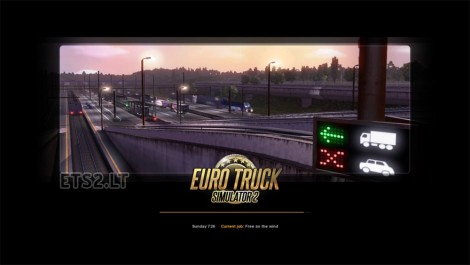 This is the new version 1.1 of my Low UI Sounds Mod.
New in version 1.1:
– Replaced the gate sound of your garage.
– Replaced the cash register sound (Important: This sound works only if you start the game with the -force_mods command line parameter)
Authors: SCS, xubu
DOWNLOAD 361 KB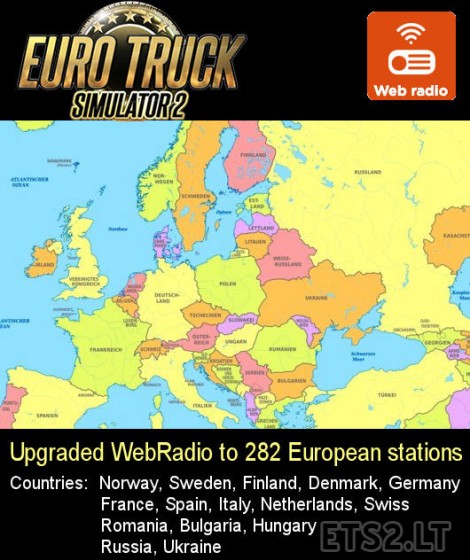 I've upgrade my "live_streams.sii file from 190 to 282 web-radiostations.
Include 92 NEW Web-radiostations from several European countries :
Norway
Sweden
Finland
Denmark
Germany
Netherlands
France
Swiss
Spain
Italy
Hungary
Romania
Bulgaria
Russia
Ukraine
Read the "readme first" how to install..
gr. Arthur Vince
Credits:
SCS
DOWNLOAD 94 KB

Hello guys !
Kriechbaum & I present our new sound mod !
This time we have tried to reproduce the noise of the unbelivable Detroit Diesel 6V-92 !
In this mod you'll have the engine sound and 6 engines based on real sources (except the chipped engine). From 250 to 335 bhp (500 bhp for the chipped one).
Credits:
Kriechbaum, Matt_Streamline
DOWNLOAD 4.7 MB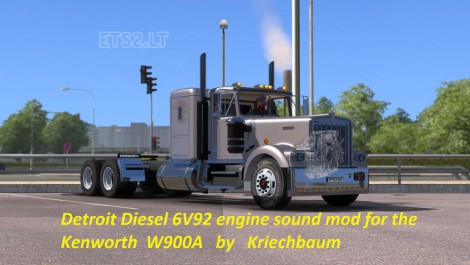 Here's a 6V92 engine sound mod for the Kenworth W900A.
I made an "all in one truck" with this Kenworth W900A. I also added 3 differents sounds (Cummins, Cat, and Detroit Diesel).
Author: Kriechbaum
DOWNLOAD 40 MB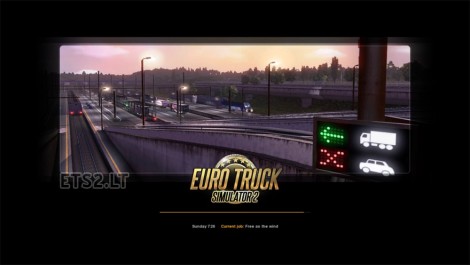 Hi everybody!
This small mod, replaces some too loud sounds in the UI of the Game.
The replaced files are:
– dunk.ogg (replaced by "click") -> this is the loud sound from the "Job Completed" menu.
– fav_ferry_01.ogg (replaced by waves)
– fav_train_04.ogg (replaced by lower train sound)
– tutorial.ogg (replaced by "click")
– yawn.ogg (replaced by tic-toc)
– yawn_women.ogg (replaced by tic-toc)
Tested with Version 1.17.1
PLEASE respect download link! Thanks!
Credits:
SCS, xubu
DOWNLOAD 278 KB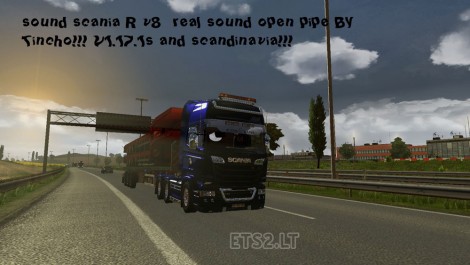 The sounds were taken most of this video gear least air https://www.youtube.com/watch?v=–Kcwey6bQE
and work 1.17.1
Author: Tincho
DOWNLOAD 12 MB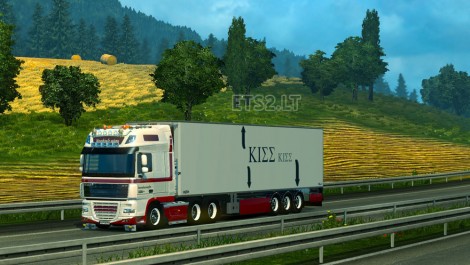 Loyal DAF game player also hope you like it. Thank you.
Author: 看那少年疯了
DOWNLOAD 1 MB