This is settings file for Reshade 2.0.3 + SweetFX 2.0 ( http://reshade.me/sweetfx#download ). Settings tuned for use with Spring/Autumn mod made by Grimes, but I think it will be suitable enough for any weather mod or even an original weather.
Credits:
Authors of original Reshade and SweetFX injectors. ETS2 settings tuned by CaptIISilveR.
DOWNLOAD 8 KB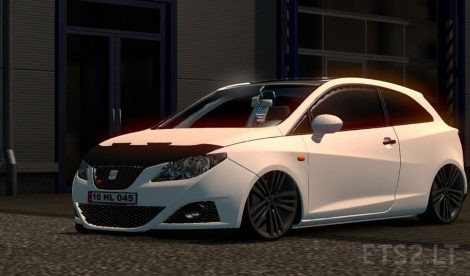 Gallery: Volvo
4×2 chassis
No Edit
There is no shortage of versions
Author: Batu Han

This mod simulates winter.
Key Features
Frosty winter weather and lighting
Snow/Sleet instead of rain
Winter daylight hours
Early morning fog
Default or Heavy Winter options available
Optional Heavy Winter Addon Provides
Snow covered landscape
No grass
More frost on vegetation
Frostier looking roads and sidewalks
Subtle crunchy tyres sound on roads
No haystacks
No physics mod has been applied so the trucks will drive as normal.
Works with Promods, TSM, MHA, Rus Map and others.
*Hungary Map fix is included in the download pack
Place Frosty above sound mods to remove summer sounds like insect noises.
Compatibility Latest Version: 1.25
Changes in 6.0:
New look with less snow on roads and vegetation
Optional Heavy Winter addon in download pack
Improved Sound mod compatibility
Updated for 1.25
Important!!
Frosty is a weather and graphics mod so other weather, HDR and environmental graphics should be disabled.
Frosty should be given a HIGH priority in Mod Manager.
Recommended Settings
HDR: Enabled
Color Correction: Enabled
Vegetation Detail: High
Grass Density: High
Author: Grimes
DOWNLOAD 708 MB
I want to make clear, not developed this Reshade just modified.
I'm a fan of Reshade, like the effect it does, and have tested several.
This is based on the NATURAL COLOR by Nice 2000.
Among those who tested lately, for me, is what has the best effects to make the most beautiful ETS2.
But in my opinion it lacked the lens flare effect that makes the game more realistic.
So I made a change in the original NATURAL COLOR, with some files from a mod that adds the of lens flare effects.
Unfortunately not found the source to give credit to those developed.
work 1.25.x
– 64 bit
– Color Effect
– Vignette
– Lens flare
– SMAA (Without blurring) can now disable game default MLAA & Color correction.
If for you the lens flare effect is very strong, I also recommend disable HDR, make your tests.
Can Disable & Enable All Effect to "Scroll Lock" key
Extract to: Euro Truck Simulator2binwin_x64. Keep the folder structure and replace all necessary files.
I would advise to do before the backup folder win_x64
I decided to give the name of Frank to mod, for obvious reasons ( Frankenstein 😀 )
Authors: Nice 2000 & Over game
DOWNLOAD 19 MB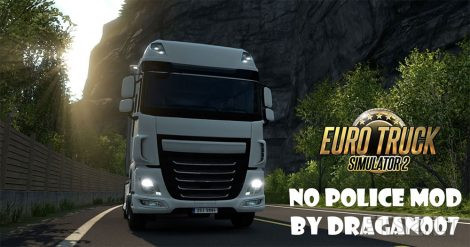 No Police Mod By Dragan007
Tested on v 1.24,1.25
Credits:
Dragan007
DOWNLOAD 9 KB
No damage for TSM Map
Tested on v 1.24,1.25 and TSM Map v 6.3
Credits:
Dragan007
DOWNLOAD 10 KB