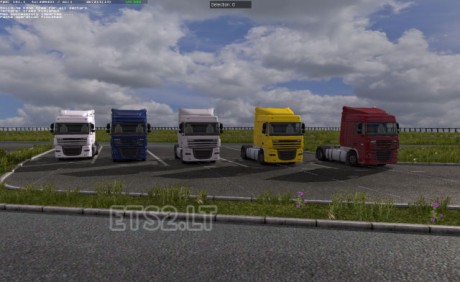 DAF XF B class map models in five different colors:
White, blue, yellow, red, silver.
Important!!
Add models to mover.sii to make them work, model.sii does not support day/night shift.
If you like this or have suggestion, please reply below.
Upcoming: other trucks, license plates and special plates (TIR, L, 5,…)
Post credits when using this models, thank you.
Credits:
mr_stalker32
DOWNLOAD 1 MB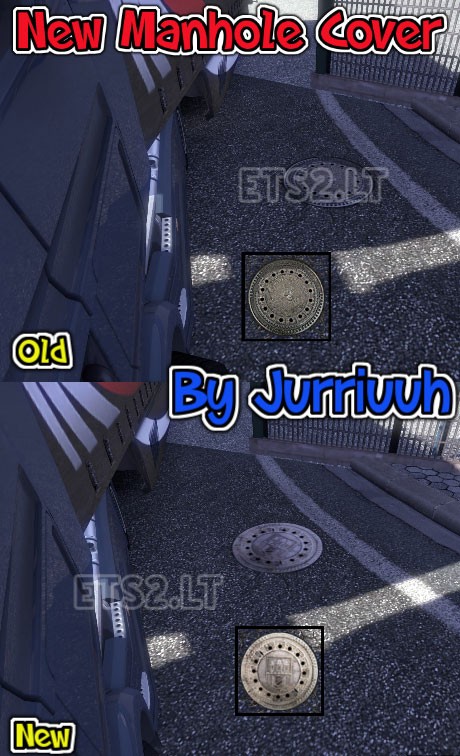 This replaces the older manhole cover with a fresher one.
Credits:
Jurriuuh
DOWNLOAD 4.6 MB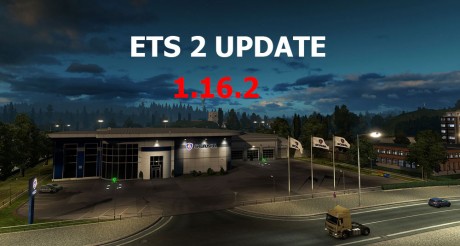 New in this update:
– 64-bit build
– New large truck dealer / showroom
– Truck fixes: shadows in Scania R, Scania Streamline, Volvo FH16 2012, Renault Magnum 2009 + sideskirts, mirror in MAN TGX, Renault Premium holes and collision
– Paintjob fixes: Raven for DAF, MAN, Heavy Duty
– Cargo: removed Christmas Gifts, fixed car transporter, fixed helicopter texture and straps
– Reduced stalling: bigger memory pool in 64-bit builds, better memory handling, delayed shadow loading, random look selection, sound accessories
– Improved memory management on 32-bit OS
– Fixed free roam check in the Careerist achievement
– Map fixes
DOWNLOAD 897 MB from old version [Patches-scrolls]
DOWNLOAD 897 MB from old version [Speedmaniacs]
DOWNLOAD 897 MB from old version [Gamershell]
DOWNLOAD 46 MB from 1.15.1 version [Patches-scrolls]
DOWNLOAD 46 MB from 1.15.1 version [Speedmaniacs]
DOWNLOAD 46 MB from 1.15.1 version [Gamershell]
Worked on the textures of the environment, such as ground, trees, grass, road, water and so on. It DOES NOT change the weather. If you would like to use some weather mod as Improved Weather or Realistic Lighting with it, go ahead if you will, it won't cause any conflict. My Mod does not change the Flares in the game as well, so you can use any Flare Mod available out there.
I've made some huge modifications on some texture and colors of the environment, such as trees, grass, water and so on.
The only thing I couldn't manage to make it worth it in just one single file, it was the Road Textures, so I decided to make 3 versions of it, and you guys can download the one you think is better.
Version 2.2
– New Road Textures (I mixed them up and created new ones, as requested by you guys)
– Some modifications on environment colors in general
Tested on version 1.16
Author: rafaelbc
DOWNLOAD 71 MB
This mod simulates an early or late cold snap covering the landscape in a light snow or frost.
Also includes:
– Snow instead of rain
– No thunder and lightning
– 07:00 to 19:00 daylight hours
– Lighting optimised for frosty landscape
No physics mod has been applied so the trucks will drive as normal.
Works with Promods, TSM, Rus Map, MHA, Eastern Express, Hungary Map and others.
It is strongly recommended that you disable other weather and lighting mods.
Author: Grimes
DOWNLOAD 303 MB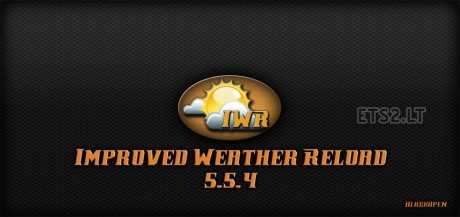 – Edits night lighting in the rain, the general illumination correction.
– Reworked lighting in the morning and evening, gray shadows, reduce the color intensity.
– Increased mist in the morning and evening, customized color.
– New effect of the sun and halo setting for him. Hardly noticeable, but there is.
More information:
http://forum.scssoft.com/viewtopic.php?f=34&t=169017
Credits:
BlackOpen
Scania R2009 and Streamline
Original-vanilla dashboard!
Replaces the original dashboard. Tested only with that. Maybe working with some modified too.
Credits:
davidzoli