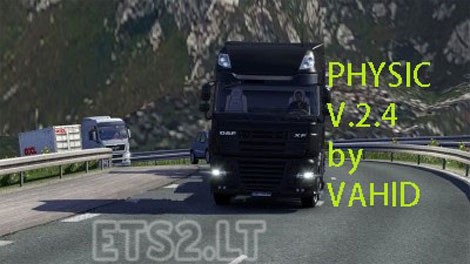 If you want to take ultimate pleasure of the game do not miss this mod!
I tried the physics of this game to be close to reality as possible.
Changlogs 2.4 version:
Adjusted to 1.15.1 & 1.16.2 version
set more realistic movement of pneumatic suspension of the cabin.
Improve and more realistic the action suspensions of the front wheels and trailer axles.
Change parameter of driving and braking in rainy & snowy weather for more feeling them.
Optimization for using gamepad,joystick and keyboard.
And more change that when you use my mod,you feel very well.
———————————————————————————————————
Tips:
1-please activate truck speed limits.
2-do not adjust the brake intensity(in Gameplay setting) of more than mediocrity.
3-Since I tried to be more realistic game, Please have actual driving style
to get the best result.Thanks
———————————————————————————————————
I hope that you enjoy

Credits:
VAHID
DOWNLOAD 2 MB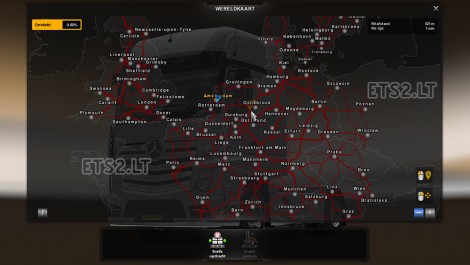 This mod are update
Credits:
Kyliaan321 & jurriuuh
DOWNLOAD 2 KB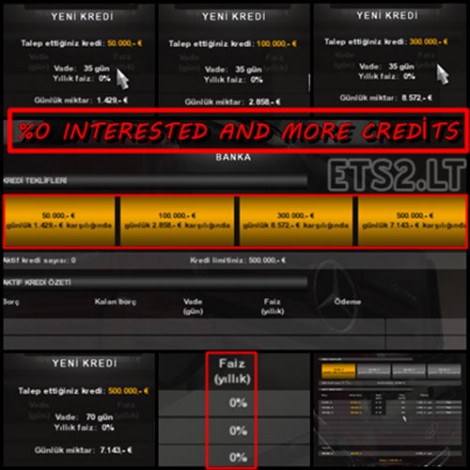 50.000 Euro
100.000 Euro
300.000 Euro
500.000 Euro credits and %0 interested
size: 9 Kb
version: 1.20.x
Credits:
Mr.Erkvn
DOWNLOAD 9 KB
Mod tested and working on v1.20.X
Cganges in v2.3
– Fixed missing mat files
– Changes in companies:
*) MS Stein – Norwegian Mining Company
*) Nordic Stenbrott – Sandvik
– Added manifest
Credits:
satan19990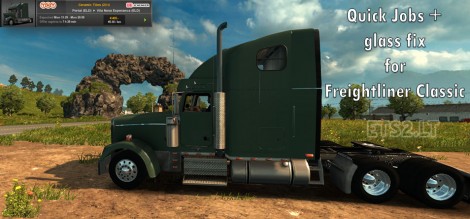 This mod is a small addon fix for the Freightliner Classic. You must have the Freightliner Classic mod (http://ets2.lt/en/freightliner-classic-120/) enabled for this mod to work. Drive safely everyone.
Mod features:
* Adds the Freightliner Classic to be available in Quick Jobs (for left-hand drive countries only)
* Fixes the glass materials on the Freightliner Classic (exterior and interior). Now it won't shine excessively bright.
Mod priority:
* This mod must be placed in a higher priority than the Freightliner Classic mod
Tested on game version 1.20.
Credits:
Drive Safely
DOWNLOAD 3 KB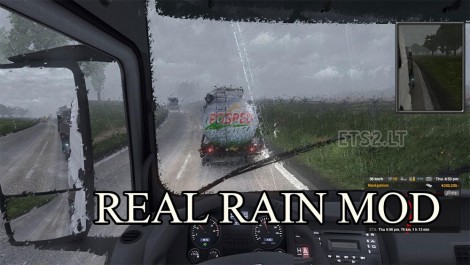 A mod that makes the rain much more realistic!
If you use map mods you must make this mod load before them for it to work correctly.
Do not share outside ETS2.lt!
Credits:
Mrtheflashback
DOWNLOAD 3 KB