– New winter mod (Only in some cities)
– Improved weather
– More details
– Changed weather
– Rain now looks more realistic
– Changed version, and now works with 1.15.x and 1.16.x
Author: Rantkel
DOWNLOAD 66 MB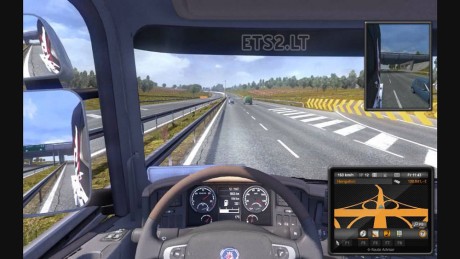 This mod is a little bit realistic. With this mod you can reach your truck speed 153 km/h, or 95 mp/h.
I tested on version 1.8.2.5 – 1.16.x version, so may work on this versions. Enjoy! P.S Don't write comments like " it's not a need for speed game" Yes, it's not NFS, but if you don't like this mod, don't write silly comments…. Bye and enjoy!
Author: Jasperwork
DOWNLOAD 3 KB
Guaranteed to work only with standard weather. In the mod file hdr.sii often has a different structure and each need to edit individually.
Version: 1.16, 1.15, 1.14, 1.13, etc.
Author: Косяк_Марихуанович
DOWNLOAD 2 KB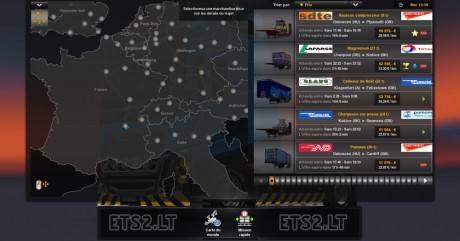 – Better parking icon by Ficfic
– New Company Icons by Jurriuuh
– Real companies logos by Ficfic
– Real Station Gas by Fred_be
– Realistic economy by Ficfic
– Realistic Fuel Prices by Jurriuuh
– Realistic trailers (weights and skins) by Ficfic
– New Traffic Mod for 1.16 by Julien
Author: Ficfic
DOWNLOAD 13 MB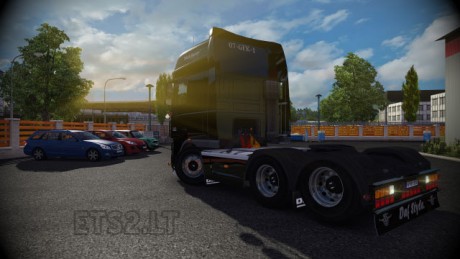 Hello.They are
compartible with graphic mods.
Download it and see readme ;)
And you can make a picture with Printscreen
You can find it at youre Bin/86
Enjoy!
Credits:
Aaron
DOWNLOAD 0.4 MB
This mod simulates an early or late cold snap covering the landscape in a light snow or frost.
No physics mod has been applied so the trucks will drive as normal.
Works with Promods, TSM, Rus Map, MHA, Eastern Express, Hungary Map and others.
It is recommended to disable other weather and lighting mods, if you wish to use them then please enable them before this one.
Also includes:
– Snow instead of rain
– No thunder and lightning
– 0700 to 1900 daylight hours
– Lighting optimised for frosty landscape
Version 4.0:
– More realistic snow option
– Longer nights option
– New sunrises and sunsets
– Earlier fog in morning
– Variations in levels of early morning fog (light to heavy)
– Light adjusted to compliment frostier landscape
– Harvester "load performance error" fixed
– Added textures for Hungary Map
– Added textures for Eastern Express
– More textures added overall
– Improved stability alongside lighting mods
Author: Grimes
DOWNLOAD 296 MB

Garbage Dump for standard Map.
– Tested 1.16
– You can haul cargo
– Standalone trailer trash
– Compatible other maps
Trailer garbage truck and garbage dump (unloading) in England and Europe.
To deliver the goods it is possible to healthy and primed the truck. The landfill does not adhere exactly to the Navigator.
Was checked at the beginning of the game, Volvo, Scania, Iveco. On Renault to call failed.
Author: МОРОЗОВ
DOWNLOAD 27 MB