Added cabin accessories DLC defs by DragonModz
Table made by Raz0rMind
– NO EDITING
– NO UNLOCKING FILES
– NO REUPLOADING
– YOU CAN SHARE ONTO OTHER FORUM BUT KEEP ORIGINAL LINK!!!!!
Authors: DragonModz, Klolo901, Raz0rMind
DOWNLOAD 45 MB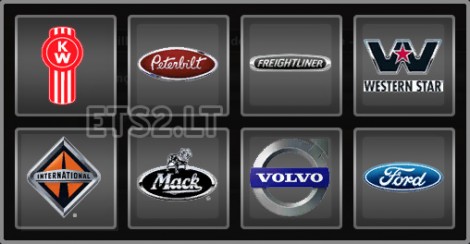 Pack of US Truck Brands for Player Logo with :
– Kenworth
– Peterbilt
– Freightliner
– Western Star
– International
– Mack
– Volvo
– Ford
Credits:
Matgamer
DOWNLOAD 43 KB


A small company in the Warsaw area.
Credits:
MojżeszEK
DOWNLOAD 75.9 MB
It Stays At Green And Red At Equal Times And During 23:00-6:00 It Flashes Amber Constantly So You Don't Wait. Also It Means Give Way Or Just Go!
Enjoy!!!
Credits:
Keyring52
DOWNLOAD 32 KB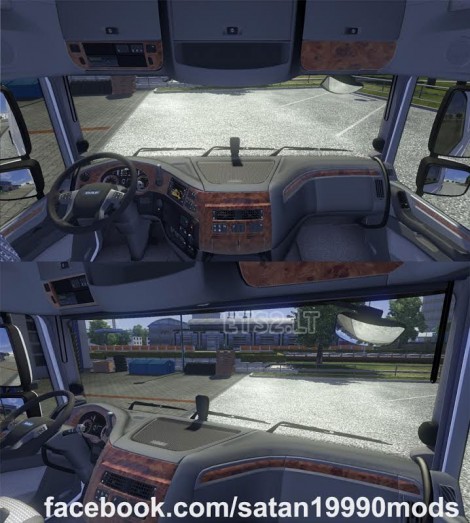 Mod allows adjustment of the seats in any position in interior, available in all trucks by SCS. In addition, the mod increases limits rotation of the camera to the right and down.
Changes in v1.1
– Mod for all trucks by SCS
– Mod added for truck from mod: Volvo FH16 by ohaha, Man TGX E6 by MADster, VOLVO_VNL670, Peterbilt 389.
Credits:
satan19990