Euro Trucuk Simulator 2 small information screen (GPS) mode was made available to small mirror version 1.6.3.1 added
Tested version 1.16.3.1 +
Author: By MahBeR
DOWNLOAD 13 MB
Included in this mod are the background images, and for the job market map(s) a brighter green "selected city" marker and pale blue "undiscovered city" markers. ROAD COLOURS ARE DEPENDENT ON YOUR GAME_DATA.SII FILE WHICH IS NOT INCLUDED HERE.
Author: Elmer BeFuddled
A small mod to replace the default ProMods World Map and Job Market map with a more colourful background.
For those using the default game map, with or without Going East, I've made a separate map.
Coverage is all of the new ProMods v1.91 map area and the mod only contains the required background images.
Author: Elmer BeFuddled

Templates for Trucks:
– Volvo FH 2012
– Volvo
– Scania T-cab
– Scania
– Renault
– Mercedes
– MAN
– Iveco
– DAF
– DAF XF Euro 6
Author: lordofking1100
DOWNLOAD 34 MB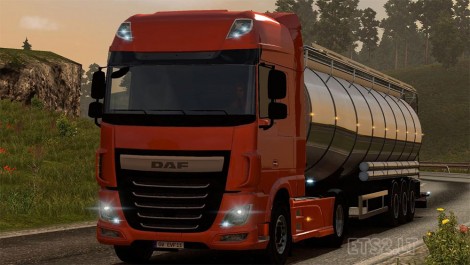 After so long to test the physics of this mod from V1.14 to V1.16, Finally it was time to pull Greget-Suspension from the market and replace it with something new …
As usual there are three options:
1. Standard
2. Smooth
3. Super Smooth
Please choose one of it and adjust your driving style …
May not be suitable for every update of physics are always changing but I will give my best to share with …
Thank you to all my friends from Indonesia, Euro Truck Simulator 2 Group Indonesia (ETS2GI), Komunitas Euro Truck Simulator 2 Indonesia (KETS2I), which has been tested, sorry I did not mention one by one.
The description in this video is a real truck of expedition Zoltán kotai this may be used as a comparison …
Thank You …
Credits:
Gustav Rhan
DOWNLOAD 0.01 MB
Test : 1.16.x
have a fun…!
GameMods
.
ir
Credits:
voyager
DOWNLOAD 4.5 MB