Very good mod for your driving
This mod is for patch:
1.18.1
1.19.2.1
1.20.1
1.21.1
How to use this mod?
1. Copy this mod
2. go to my documents > Euro truck simulator 2 > Mod > Paste here the mod.
3. Go to Euro truck simulator 2 > Create new profil > Add the mod.
Author: tantur
DOWNLOAD 2 MB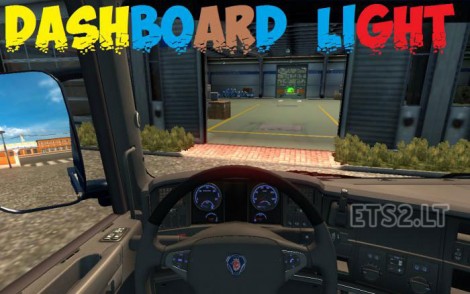 llumination of instrument panel Scania R. Color blue.
Tested on version 1.21
Authors: Scs.soft, SlavikSD
DOWNLOAD 28 KB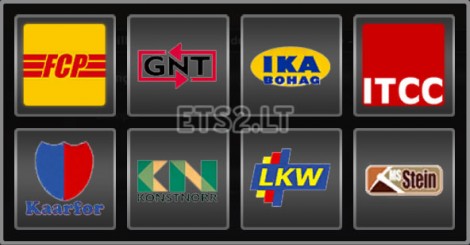 Pack of ETS2 Companies for Player Logo with:
– FCP
– GNT
– IKA Bohag
– ITCC
– Kaarfor
– Konnstnorr
– LKW
– MS Stein
Author: Matgamer
DOWNLOAD 38 KB

– Added accessories dlc
– Working dashboard
If you want to see speed you press i a few times and you should have :)
Authors: DragonModz, Raz0rMind
DOWNLOAD 45 MB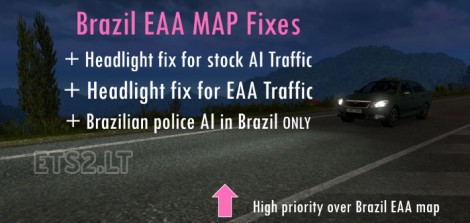 Fixes for EAA Brazil Map
Must be placed in higher priority than the EAA Brazil Map.
Features:
* High intensity headlights from stock AI traffic plus EAA's Volkswagen Constellation and Scania P changed to default intensity
(now not insanely bright)
* Brazilian police in AI traffic will now only appear in Brazil
Compatible for and tested on version 1.21.1
No errors in game log.
Credits:
Drive Safely
DOWNLOAD 116 KB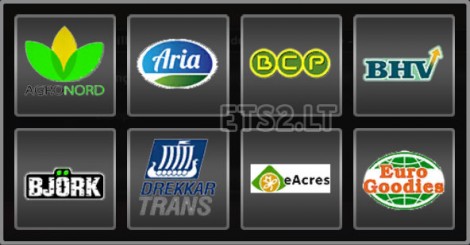 Pack of ETS2 Companies for Player Logo with :
– AgroNord
– Aria
– BCP
– BHV
– BJÖRK
– Drekkar Trans
– eAcres
– Euro Goodies
Other ETS2 Companies coming soon !
Credits:
Matgamer
DOWNLOAD 41 KB