The information is translated into a website, you will not say.
The mod changes the experience gained and money you earn or pay, thus making the game easier.
He increased the XP earned by parking your shipment increases XP by having the cargo without damage, etc. And the XP lost cargo damage is reduced.
– You will pay less for leaving work and money lost by damage is reduced.
-Ganaras More money when you increase the skills Fragile Cargo, Route, etc.
– Payment garage enhancement is reduced to 75,000.
-You Can find workers to level 50, but the wages of workers is increased to 500.
To use the mod inicad another profile or so and you had the previous version just change it.
NEWS:
From now you can borrow up to 1000000.
He's not a big change but traffic lamps will light at 19 and went out a and 7.
-The Traffic fines are as follows:
Accident: 250 €
No Sleep: € 5
Driving Contrary Address: 25 €
Speeding: € 350
No Turn on lights when it is night: € 5
Spend a Red Light: 100
Hope you like this mod, this mod will be updated only bugs and ideas.
Thanks: D: D: D
Credits:
PLBSTUDIO
DOWNLOAD 7 KB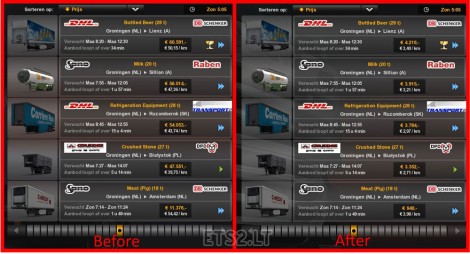 After launching my first version of this new economy mod, where you get a more realistic price for the cargo, it has been tested by the community. BUT: there was a bit of a problem with hired drivers. If hired drivers return it would cost you a lot of money.
With this new updated version you dont have to be afraid that the hired drivers would cost you (extra) money. You pay them their salary and afterwards it is still profitable.
Thanks for testing it thoroughly Pieter!
Author: Priester
DOWNLOAD 9 KB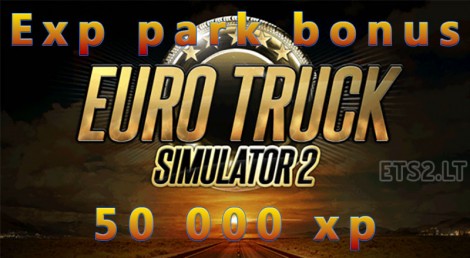 Tested: 1.16.3.1s
50 000 xp
Credits: MDModding
DOWNLOAD 8 KB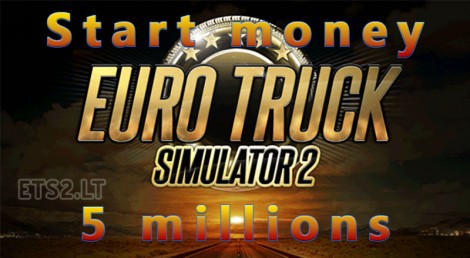 Tested: 1.16.3.1s
Starting money: 5 000 000
Credits: MDModding
DOWNLOAD 2 KB