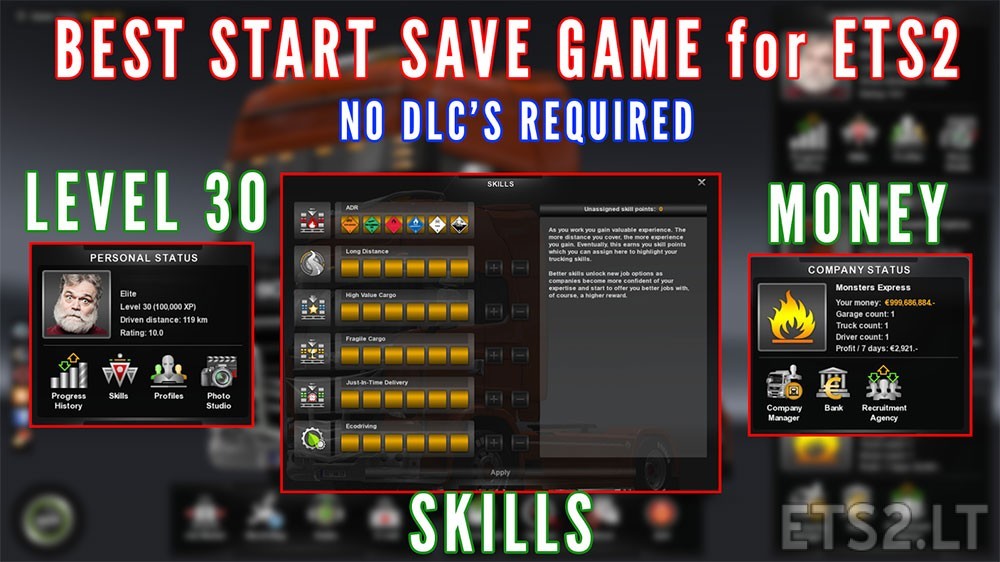 This is a starter savegame for ETS2 beginners (and not). Perfect if you want to play ETS2 with already a lot of money and all the skills.
– Level 30 [All skill points are maxed]
– 999,686,884€ Cash [To buy all the trucks you want]
– This savegame DOES NOT require any DLC, you can use it with the basic game [or with any DLC you might have]
– Tested with ETS2 last version [should work for all versions]
– How to Install:
Just extract the ZIP-file and copy the folder inside to "My Documents/Euro Truck Simulator 2/profiles".
Credits:
Assenzio
DOWNLOAD 125 KB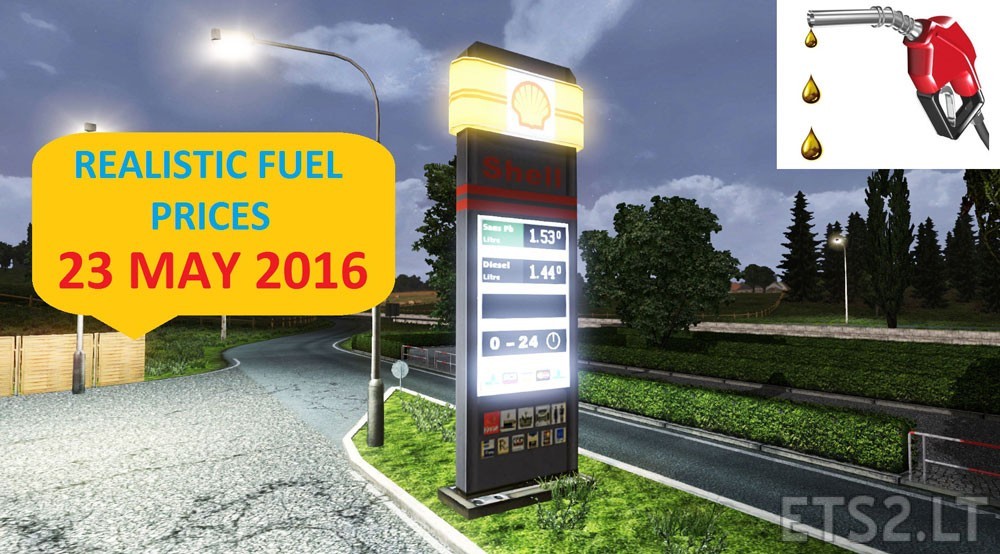 Realistic Fuel Prices in Europe (23 May 2016) – UPDATE
Working on all version game.
Tested on 1.23 version.
Created by Samo MODS (2016)
FB: https://www.facebook.com/Samo-MODS-2016-1675075696092622/
Author: Samo
DOWNLOAD 42 KB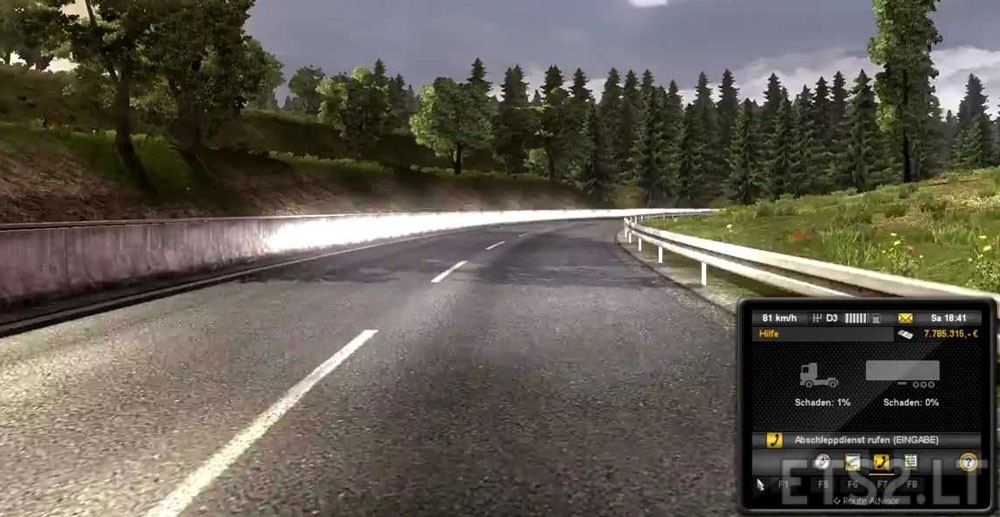 Tested on 1.23.3.1 game version
Author: Sanwlaram
DOWNLOAD 3 KB
Reshade Framework
What Reshade?
Reshade – Advanced post-process injector designed to improve the graphics in any game that supports Direct3D8, Direct3D9Ex, Direct3D10.0 – 10.1, Direct3D11.0 – 11.2 and OpenGL. It has a huge amount of built-in effects, as well as have the opportunity to create their own. Here is just a partial list of the available effects – depth of field, ambient occlusion, chromatic aberration, SMAA, FXAA, dynamic filmgrain, automatic saturation and color correction, cross processing, multi-pass blurring.
Spread your settings for the ETS 2. have been made on the basis of the standard weather. You can change the way you want – everyone has different tastes: smile:
Installation:
1. Download the file of the first link and unzip the entire contents of a folder win_x64 (in the directory with the exe file of the game should be a folder Reshade, as well as two files – d3d9.dll and Reshade.fx)
2. Start the game, but do not be alarmed that the screen can be slightly load "unresponsive" – ​​at the top left of the screen is information about the tuning effect Reshade. it lasts a few seconds.
3. Press Num1 to activate / deactivate the effect. (do not forget to turn numlock: smile:)
4. If do not want to include a program each time after the start of the game, then open the file in a folder Common.cfg Reshade in line #define RFX_Start_Enabled 0 changing to 1. Reshade still need to be for some time after starting to generate effects.
5. If you have 32-bit Windows, download the file d3d9.dll the second link and replace them former.
6. In the game, use the key PrSc, to take screenshots – they will be saved in the folder with the .exe
Credits:
– Crosire (developer Reshade)
– Lucifer Hawk (developer GemFX)
– CeeJay.dk (developer SweetFX)
– Marty McFly (developer MasterEffect / McFX)
– Loxa and JPulowski
DOWNLOAD 21 MB
New EDIT
– Low Chassis for better look
– New SPORT Wheel
– Add better Turbo (Acceleration 0-100, 5,2s)
– Add better sounds
Work Perfect!
Credits:
SkodaLower
DOWNLOAD 17.6 MB
This mod makes changes and improvements to the default summer environment.
Works with Promods, TSM, Rus Map, MHA, and others.
*Hungary Map fix is included in the download pack.
Compatibility latest version: 1.23
Recommended settings
HDR: Enabled
Vegetation Detail: High
Grass Density: High
Important!!
Summer Environment is a weather and graphics mod so other weather and environmental graphics mods should be disabled.
Summer Environment should be given a HIGH priority in Mod Manager.
Author: Grimes
DOWNLOAD 70 MB