Bigavto company skin for Volvo 2013 (ohaha)
Test on v1.26
Credits:
Cruise
DOWNLOAD 228 KB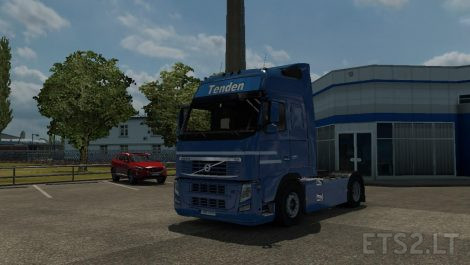 For: Volvo FH13 by Peerke145
Tested Version: 1.26
Skinned by: tkk7406
Edited by: Volvo_King
! For correct work with Volvo, give this mod higher priority !
Credits:
tkk7406, Volvo_King
DOWNLOAD 35 KB
M-Transline company skin for VOLVO FH16 2013 (ohaha)
Test on v1.26
Credits:
Cruise
DOWNLOAD 174 KB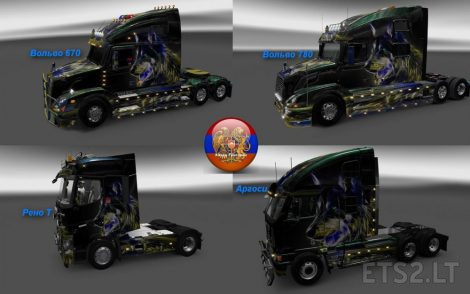 Combo skin packs Neon Wolf for Trucks Volvo vnl 670.Volvo vnl780.Freightliner Argosy.Renault T
Tested in game version 1.26.3.4s
Author Karen Grigoryan
Credits:
Author Karen Grigoryan
DOWNLOAD 16.2 MB
If Scs dont do it, then i give it a try.
The Volvo FH16 Dutch skin.
Tested in Ets2 v1.26.*
Credits:
Johan Ets2 Gaming Group.
DOWNLOAD 21 MB
Volvo FH16 2013 (ohaha) RedFace skin
Test on v1.26
Credits:
Cruise
DOWNLOAD 302 KB