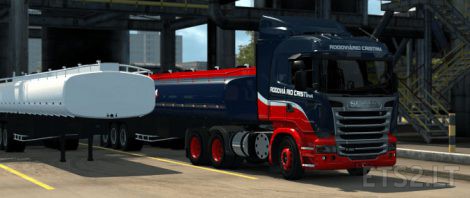 Hello,
I officially launched today the update of the pack for Version 1.26 of
Euro Truck Simulator 2.
For now, there are no new trailers just fit for the latest version of
the game.
To the fans, thank you for more than 6,000 downloads.
Soon, more free trailers and some others arranged on Sellfy. Wait.
Please do not upload on another server.
FACEBOOK: https://www.facebook.com/groups/rcmap/
FAN PAGE: https://www.facebook.com/rcmap
BLOG: http://rodoviariocristina.com.br/
Credits:
VICTOR RODRIGUES, RCTEAM
DOWNLOAD 59 MB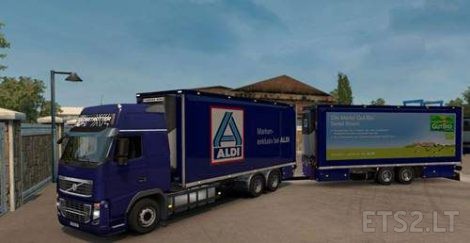 the skin specialy for Coler trailer of bdf tandem pak
this are for german companyes included
aldi nord netto radeberger dr quendt
plz do no uplod on oter site witout permision from owner
Credits:
flemming
DOWNLOAD 17 MB
The trailer is standalone.
Do not modify or reupload whithout permission!
Respect the download link!
DOWNLOAD 10 MB

By HomerS
Game: 1.26
Credits: SCS,FCHris,Jani-7,Molotov,DonaldBoy,Bora
Standalone Trailer
AO Texture
Lamp Mask
Wheel
ATC
Animated Brace
Game License Plate
New Cargo Weight
Cargo: Empty
1×20 – 47 skins
1×40 – 47 skins
2×20 – 47 skins
tank – 10 skins
1×45 – 10 skins
1×40 OpenTop – 10 skins
Credits:
HomerS,SCS,FCHris,Jani-7,Molotov,DonaldBoy,Bora
DOWNLOAD 207 MB
PISICOADESIVOS Trailer for Euro Truck Simulator 2 in version 1.22 to
1.26 or higher and American Truck Simulator in version 1.4.4.2s and
1.5.X.X compatible with EAA map and Elite map of Estradão.
Credits:
Geovane Rocha, Silva War Gameplays, Anderson Matos, Ewerton Narita,
Sr. PeppA do Mau, PisicoAdesivos
DOWNLOAD 29 MB
Texture for Trailers in ets2, of Brazilian virtual companies.
Credits:
MarcianoZx
DOWNLOAD 3.67 MB