Vittel trailer.
Standalone trailer included in traffic.
Test on: 1.17x-1.18
Compatible with all trailers packs.
Credits:
PRN_FR ETS-Modding
DOWNLOAD 6.8 MB
My first standalone trailer.
Hope you like it!
Credits:
CRO_Techn9cian
DOWNLOAD 3.6 MB
This is a new version of RealTrailers by ALEX for ETS2.
Changelog:
-Corrected VARD trailer.
-Reworked BILLA trailer.
Index:
Bcp = Dacia
Fcp = Ford
Tradeaux = Auchan
Stokes = Praktiker
Transinet = Dedeman
Euroacres = Transavia
Eurogoodies = Selgros
Posped = Kraft
Lkw = Metro
Nbfc = Gazprom
Wgcc = Petrom
Trameri = Vard
Itcc = Arcelor Mital
SanBuilders = Hornbach
Tree-ET = Holzindustrie Schweighofer
Kaarfor = Carrefour
SellPlan = Billa
If you have an older version of game, is recommended 1.5 version.
Works on v.1.18.x (may work with v.1.17.x).
Credits:
ALEX (me)
DOWNLOAD 6.2 MB
Tested on 1.16 1.17 & 1.18
Credits:
nicu skins
DOWNLOAD 0.8 MB
The Pack consist of 6 Trailers Skin:
– Bosch – Cargo: Bosch Tools
– Milka – Cargo: Chocolate
– Lavazza – Cargo: Koffee
– Evian – Cargo: Mineral Water
– Ariel – Cargo: Washing Powder
– Pireli – Cargo: Tires
Tested 1.18.0.6s game version
Also include in AI Traffic
Author: vydka
DOWNLOAD 15 MB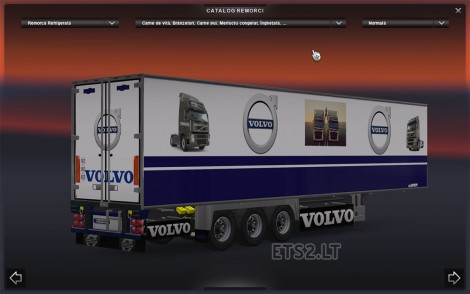 Tested on 1.18.x
DO NOT REUPLOAD WITHOUT ORIGINAL LINK!
Credits:
Alexandru Andrey
DOWNLOAD 25 MB