Trailers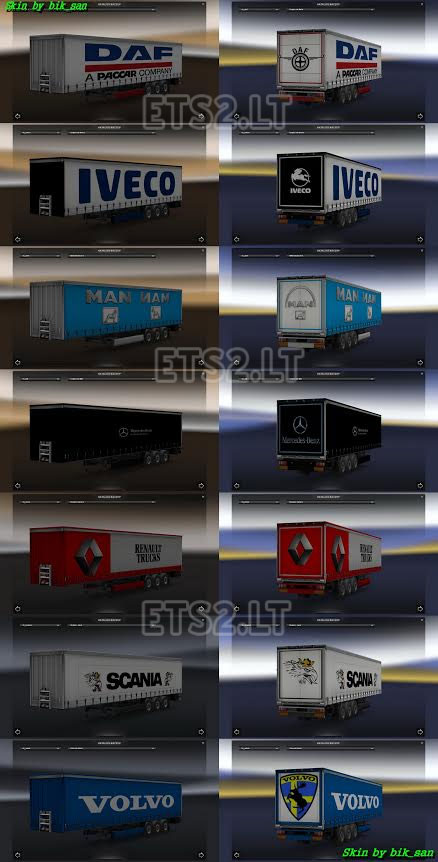 7 skins for semi Krone Profi Liner in different paintings trucks with ETS 2
all alone with their charges.
Tested on 1.13.3.1s
Author: bik_san
I agree to the publication in other forums with the behavior of the information and author.
Prohibition upload to another hosting.
Credits:
bik_san
DOWNLOAD 7.7 MB
.