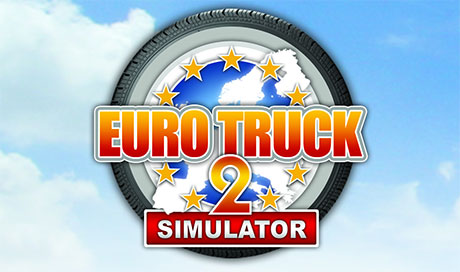 It's unofficial game update mod. Read more…
Author: ND4SPD Racer
DOWNLOAD ETS V1.0.0/1.1.1/1.1.3 49 MB
DOWNLOAD ETS V1.2.5/1.2.5.1 46 MB
Mod features:
Game Fixes (GameFixes.scs):
Adds Kia Cee'd (unused traffic car) into traffic
AI trucks will now transport all types of cargoes available in the game
DAF XF Super Space Cab is now unlocked at level 12, not level 8. The Space Plus Cab is now unlocked at level 8, not 12
New: MAN TGX dashboard rpm green power band zone is now fixed. The original one started at 1400rpm, but in real life it starts at 1100rpm.
Real logos mod (GameFixesRealLogos.scs):
Adds real logos to Mercedes-Benz C Class wagon, Volvo XC90 and Opel Astra
Changes Valiant, Majestic and Ivedo into Volvo, Mercedes-Benz and Iveco respectively
Changes Globetraveller cab to Globetrotter
Adds Hitachi logos to the Excavator
Changes Gestone, Continent and Goodyears tires into Bridgestone, Continental and Goodyear tires respectively
Changes Schmied BigCargo trailer logos to Schmitz Cargobull
Changes Scout Cars to Škoda Auto
New: Renamed cargo name "Cars" to "Škoda Octavias"
New: Real Gas Stations. (Large gas stations replaced with Aral, Total and Star, while the normal gas stations are replaced with OMV, EuroOil and BP while the small gas stations are replaced with Esso, JET and Agip)
Want to drive faster than 90km/h? (GameFixesNoSpeedLimiter.scs):
Removes 90km/h limiter
All cargoes mod (GameFixesAllCargoes.scs):
ETS/GTS/UKTS trailers (Container, Reefer and Opentop) can also be transported.
->You may have to sleep to let the cargoes regenerate. Once the new cargoes generate, you must not remove this file as your savegame will now depend on it if not game will crash.
Create a backup of your profile before you install this mod.
Notes:
The water gauge for the left-hand drive version of the Volvo FH16 have been fixed as well as the tachometer readings of the Volvo FH16 unlike other real logo mods that uses SCS beta files.
Bugs:
The Volvo and Mercedes-Benz still uses old lightning effects.
Meanwhile you can use those made by womble if you are desperate for the lighting but note that the FH16 logo does not have the "16" and the Actros writing is much too small.
Credits:
1. SCS Software for the real logos of the Volvo FH16 and Mercedes-Benz Actros, as well as the menu logos.
2. Womble for the real logos of the Iveco Stralis.
3. lonestranger for the Hitachi real logo mod for the excavator. Originally for GTS, it also works with ETS2.
4. Diago Sofrano a.k.a zeroniner for the real tires mod.
5. Yusuf Bolukbasi for the Schmitz Trailer logos
6. LT-Schall for the gas stations