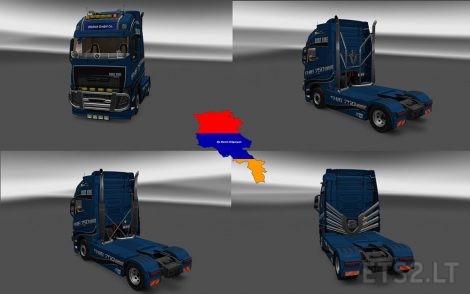 Changed tuning of the mighty griffin additions to Volvo in 2013 Ohaha.Tyuning includes;
f grill, exhaust, glass, v8 logo on the windshield, and the little things that come to this truck, so that not all tuning copied because it does not fit some parts.
Need DLC Mighty Griffin
Game version 1.24
Authors: SCS, Karen Grigoryan
DOWNLOAD 6 MB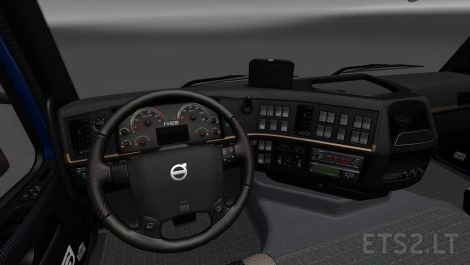 Carbon Interior for Volvo FH16 2009 Truck
Tested on 1.23 and 1.24 work super
Author: Gile004
DOWNLOAD 143 KB
4 more skins 4 the ohaha volvo
Works with version 1.24.3s
Authors: ohaha @ chris sharp
DOWNLOAD 15 MB

The Awaited Volvo FH and Mercedes-Benz Actros MPIV Reworked Stock Sound V2 Is Here. The Volvo Sound Mod Works for The Two Volvo Stock Trucks By SCS and Also For The Volvo FH By Peerke. And The Mercedes-Benz Actros MPIV Sound Mod Works for the New Actros By SCS. Respect The Download Link and Enjoy.
Credits – Yafet Rasta.Jr, Kriechbaum.
Have Fun.
Credits:
Yafet Rasta.Jr, Kriechbaum.
DOWNLOAD 7.3 MB – For The Mercedes-Benz Actros MPIV
DOWNLOAD 8.5 MB – For The Volvo FH Series. / SCS Volvo FH2009 and FH2012, and Volvo FH By Peerke/
Volvo FH 2012 Black Biege Interior
Tested on 1.23 and 1.24 work super
Credits:
Gile004
DOWNLOAD 2.6 MB
3 dream catcher skins 4 the volvo ohaha
works with version 1.24.3.s
Credits:
ahaha & chris sharp
DOWNLOAD 15.8 MB