– 1 cabin view
– Type 1 chassis
– 13 engines (6 CAT, 7 ISX)
– Own Salon
– Own sounds
– Custom wheels
– A lot of tuning parts
New in version:
– Remove unnecessary files
– Fix a warning about "insufficient buffer"
– Fix a warning about "no visible cabin locator"
– Returned all the icons for the relevant parts
– Fixed the shadows
– Added smoke
– Added «Continental» tires
– Added interior light (6 options)
– Added license plates 50 states
– Added mud flaps (5 options)
– Added skins Collection
– and much more
Credits:
Skins : Skiner, Direct Modding, Lucasi, Wadethe3rd, Pauly, Imperator3, MixaSen, TKK5050-3Chome, LucasI_, EviL
Residence permit in the ETS 2 and orders agencies: Phantom94
Solaris36, Softclub-NSK, Oleg Conte, Sergej Baltazar, dmitry68, Kriechbaum, Odd_fellow, Ventyres, John Ruda, memes, John Ruda, Drive Safely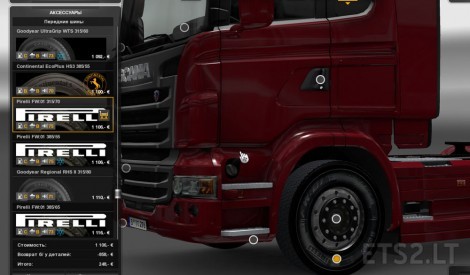 This Real Tire Addon only works with the 50k wheels pack. Enjoy the mod with lots of high quality tires inside!
Works fine with all trucks in game!
In this new version:
Adjusted skins
Adjusted tire position
Added 295/75 tire size for ATS
Added support for Stock rims
ETS2 1.22.x and 1.23.x
Authors: 50keda, Ventyres, galimim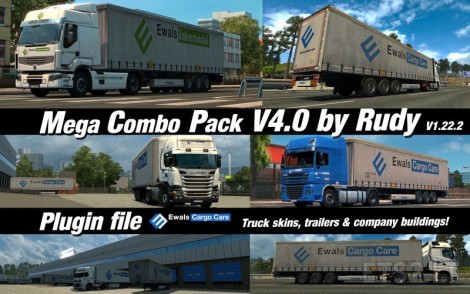 This plug the MCP base file before you can activate this plugin need to play and to install.
Further information about this mod and how to use the plug-in Mod discription / manual.
Author: Rudy jans
DOWNLOAD 60 MB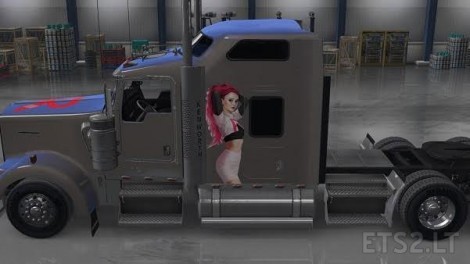 Skin Girl for Scania T (RJL)
Test version 1.22-1.23 (beta)
Author: AGERATUS SPEAC
DOWNLOAD 397 KB
Skin Hip Hop Hard V2 for Scania T (RJL)
The archive with the tabernacle and the trailer, there are wheels on Profiliner (author I do not remember much time has passed)
Test version 1.22-1.23 (beta)
Author: Ageratus Speac
DOWNLOAD 4 MB

Mod replaces the default model of the Iveco Hi-Way
– No Sidekirts
– Plastic Parts
– DLC Cabin ready
– Disc deko
Version 1.1:
– The mod is adapted to patch version 1.23
Authors: SCS, Schumi