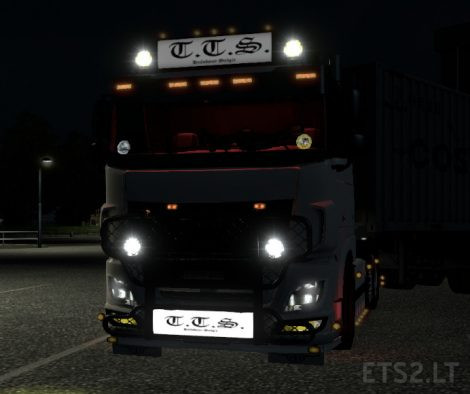 bullbar for daf euro6 scs and ohaha
Credits:
T.T.S.
DOWNLOAD 1 MB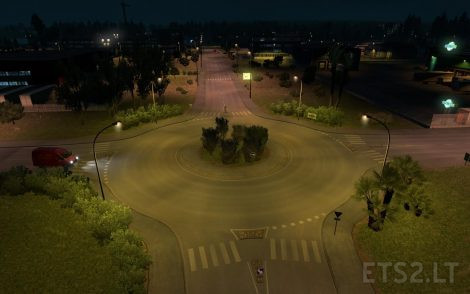 True Lights AI is a mod that enhances the overall design and appearance of the AI traffic lights and also the street lamps and most other lights related aspects.
Credits:
Altergos, SCS
DOWNLOAD 2 MB

Two metallic Ronny Ceusters skins for Scania 4 Series (RJL): one for the Normal cab and the second one for the Topline cab.
Skins: Both of them are included in one single .scs file;
Lightboxes: It is very important that you must download first the following packs in order to use those lightboxes for Ronny:
– powerkasi Scania RS addons 1.1.4.1;
– powerkasi P8 Light & Accesorry pack v1.1.3;
After you downloaded those packs, you can then add the modded files in order to get the 3 lightboxes for Ronny.
All the credit for the lightboxes models is going to powerkasi, I only did the Ronny Ceusters skins for them.
Respect the download link!
Credits: ScaWeedania
DOWNLOAD 55 MB
This is a bullbar with lightbox for scania scs and rjl
enjoy
Credits:
T.T.S. and v8k blaine
DOWNLOAD 286 KB
Signal mod updating on illuminated closed curves 1.26.x
Respect original author link.
Credits:
Satan1990. Modifications afterwards Solaris36, Rockeropasiempre.
DOWNLOAD 484 KB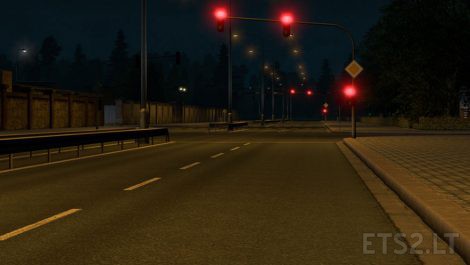 This mod is originally part of Atak Snajpera's Realistic Lighting Mod
which is obselete with latest 3-4 updates.
I humbly changed some textures and mipmaps, so all credits to Atak
Snajpera. Mod just changes city lights to yellow colors.
It goes well with anything, any map and grime's Realistic Building
Lightings.
Credits:
SiSL, Atak Snajpera