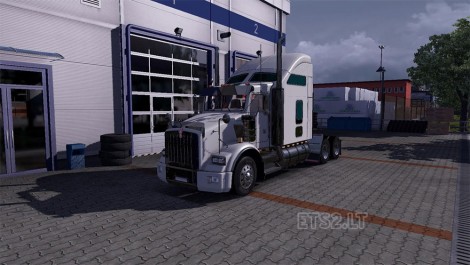 Sound real cummins only kenworth W900L "long Edition"
Credits:
Tincho!!!!
DOWNLOAD 4 MB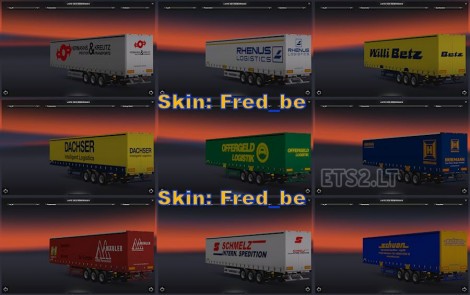 Tested Version 1.16.x
Trailers are standalone
Compatible with all trailers packs
Trailers are in traffic
Credits:
Trailer: Bora, Mr.Poland, Ventyres
Skin: Fred_be
Do not reupload
DOWNLOAD 11.1 MB

This is modified version of Peterbilt 387 by Ch_Vitalik. In this version you will find corrected geometry, baked and remaped
textures. Now textures match template, that is included in mod. Sound of this truck is gathered from different trucks, but sounds good.
Added some tuning. Engines and transmissions are from Freightliner Coronado.
I made it for myself, but decided to share, so please don't ask me to modify or change something in this mod. I have some plans
about updating it later, but since it was made in Blender, I don't think that it would be something special.
I have received all permissions on all objects and elements of the mod, as well as permission to distribute.
Distribution of this mod for all resources is encouraged, but please provided the authors in the comments to it.
Credits:
Conversion in the GTS, and then in the ETS 2, interior trim, tuning – Ch_Vitalik// Additional tuning, model, textures, and sound improvement – Kirilloid22// Engines, transmissions and some tuning elements – Dmitry68// Engine sounds – Kriechbaum
DOWNLOAD 44 MB
Tested version: 1.16.3.1s
Another in sharing when the original link's use.
For the support: leti7kedil.blogspot.com
Credits:
bykuba
DOWNLOAD 0.3 MB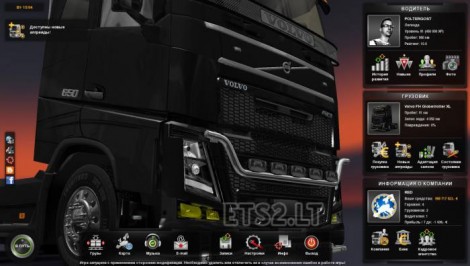 Bonus parking xp 5000
No damage to the truck and trailer.
Tested on version 1.16.3.1
Credits:
POLTERGOST
DOWNLOAD 5 KB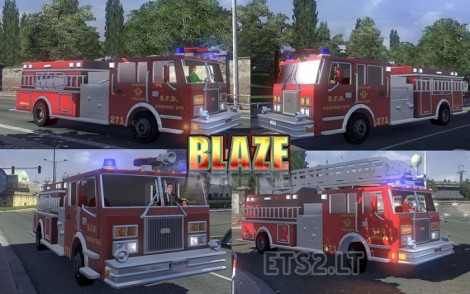 Two variants of tuning model bake, have a conflict , working flashing beacons , nothing is replaced , compatible with all modes of the author.
v. 1.16.х
Credits:
alkonavt96
DOWNLOAD 20 MB