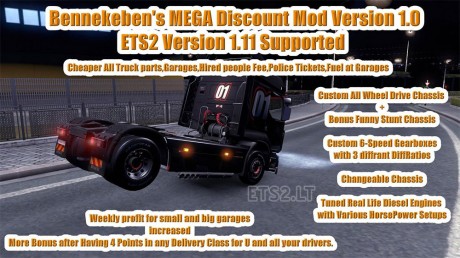 Garages >> Small garage 75k euro , Big garage 100k euro
Truck Parts >> All truck parts are cheaper
Repairs
Stock Paint
New Trucks are cheaper cause of the Cheaper truck parts.
Changed Fee on Hired people min fee 150euro per delivery
Changed Starting Fee on Hired people from 1.5k to 500 euro
Fuel Discount of 80% on Big Garages Fuel station.
Credits:
Bennekeben
DOWNLOAD 0.2 MB
.