*** Volvo FH16 Piscaglia ***
– Standalone Model
– HQ Model
– Wheels included
– test on v1.22
– put the winrar File in the Mod Folder and activate in den Mod Manager
Credits:
jekich1, Alang7, LAXI, FChriss
DOWNLOAD 60 MB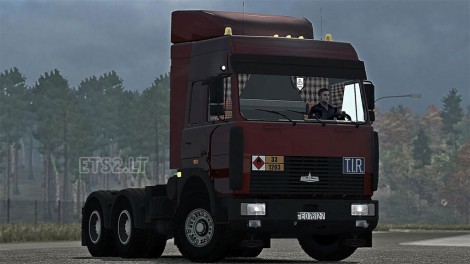 Version 5.03 fixes:
– fixed windshield glass overbright in interior view
– complete change of sounds (based on YaMZ-236 engine sounds by DarkWolf9608, loshka88)
Credits:
Stels, Bruieser, Jawa, Stalker45, Mr.Nick, Dalnoboishik™, Versetti, il_86, CaptIISilveR
DOWNLOAD 37 MB
Viper skin pack for Peterbilt Modified v1.9, 1.10 beta by Viper2 and v2.0 by AMT.
Please keep original link and credits.
Enjoy in the ride!
Author: Skiner
DOWNLOAD 719 KB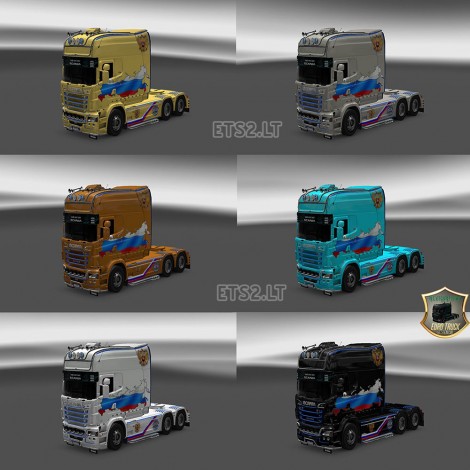 Orient Express Skin for Scania RJL EXC Longline Truck
Tested 1.22.x version
Author: Aleksandro
DOWNLOAD 5 MB
Trailer is standalone
Trailer is in HD Quality
Trailer is included in traffic
More my mods and mod requests on my facebook group
https://www.facebook.com/groups/ets2modsbyblinkt
Join to my Steam Group
http://steamcommunity.com/groups/modsbyblinkt
DO NOT REUPLOAD WITHOUT MY PERMISSION!
Author: BLiNKT
DOWNLOAD 1 MB
– Barcelona
– Real Madrid
– Juventus
– Bayern München
Tested version 1.22x
You need DLC Cabin Accesories
Specify your request.
Don't reupload.
Author: eskioglu
DOWNLOAD 121 KB
Ryanair skin for DAF XF 105 and trailer Tradeaux. Do not use mods
Replaces Tradeaux Trailer.
How to download?
1.Download mod
2.Open rar file
3.unpack 3 files scs
4. open my computer/documents/euro truck simulator 2/mod
5. 3 files scs move intro the mod folder
6.(on olders version read 7 on latest to 1.22 6.2 on 1.22 read 6.1)
6.1 select your profile go to manager mods and move all mods to active mods
6.2 select your profile edit tick mods
7. Enjoy the mod
Tested 1.22 and 1.2.5
Author: Virtualny42
DOWNLOAD 568 KB