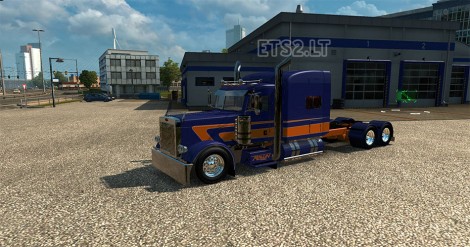 Rollin Transport (purple) skin for the Peterbilt 389 by Viper2,the skin is for the full Aero cab.
If your looking for skins feel free to pop along to our website were you can put a request in for a skin of your choice.
http://www.paulyets2skins.co.uk/
Author: Pauly
DOWNLOAD 21 MB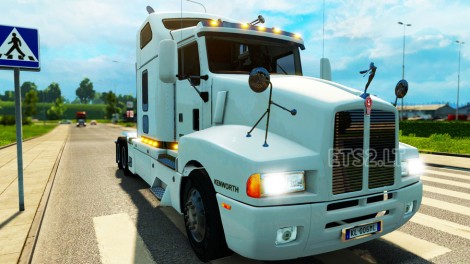 Envelope of the GTS + small improvements, truck made in high quality textures 3K, has a lot of tuning, a light mask, engine and transmission all as T800 with its sounds and same applies to cockpit. Truck is originally from Rig N Roll.
– Registered individual slot in the cabin Volvo
– Tuning (bumpers, sun visors, wings, extra mirrors, extra lighting, fairing on the roof, statues on the hood)
– Your interior
– Your sounds
– Lite mask
Changes:
– Fixed registration
– Added registration in company (Agency)
– Added manifest
– Added interior
Tested on version: 1.21
Authors: SCS. soft, slava1, vitalik062
DOWNLOAD 53 MB
Green Eagle Skin for Scania Streamline
Version 1.21.x
Author: Aleksandro
DOWNLOAD 102 KB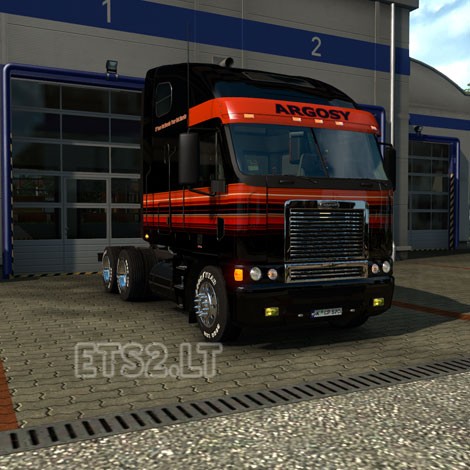 Freightliner "ARGOSY" spelling fix. Please delete old file and replace with this new file. Sorry for the error
Thanks
Author: LucasI_
DOWNLOAD 5 MB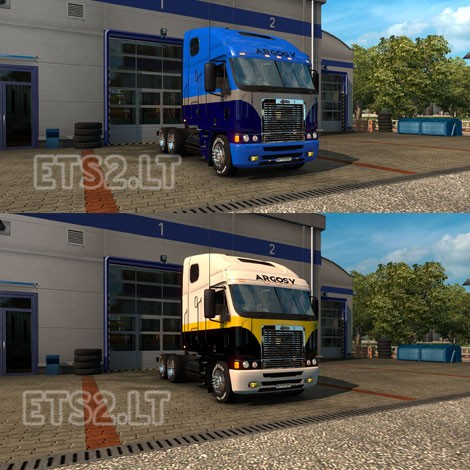 Freightliner ARGOSY Blacktop skin with 4 masks.
I apologize for the spelling error in the word "ARGOSY". It is now fixed so delete old file and replace with this update.
Thanks
Author: LucasI_
DOWNLOAD 5 MB
Pack Trailer Profi Liner, all standalone.
There are in motion AI.
Tested on 1.21.1.4s
Allow copy on another forum but keep orginal download link and author! Do not reupload!
Authors: bik_san, SCS
DOWNLOAD 53 MB
Albania Accessories DLC By BLiNKT
CONTENT
4 Albania scarfs
4 Albania pennant
1 Albania cup
1 Albania phone
1 Albania curtain
and all standard scarfs, pennants and other things
TESTED ONLY WITH DLC ACCESSORIES!!
More my mods and mod requests on my facebook group
https://www.facebook.com/groups/ets2modsbyblinkt
Join to my Steam Group
http://steamcommunity.com/groups/modsbyblinkt
DO NOT REUPLOAD WITHOUT MY PERMISSION!
Author: BLiNKT
DOWNLOAD 4 MB