Mitsubishi Trailer V2.0 – For Euro Truck Simulator 2: 1.21
This is the New Version of the Mitsubishi Trailer, now it's very better, with a completely new design!
It has a upgrade for 1.21, but the old version (1.0) also works fine in the latest Euro Truck.
Credits:
SilvaTrucker
DOWNLOAD 5.5 MB
– F1
– México
– Kenworth
– Scuderia Mercedes Benz
– Grand Prize Of The Mexico Formula One 2015
Credits:
Fulano
DOWNLOAD 0.8 MB

Mercedes Sprinter Long 2015
– Lightmask
– interior
– template
– metallic
model + lightmask made by klolo901
export + template by dragonmodz
NO EDITING ALLOWED
NO REUPLOADING
NO SHARING ON OTHER FORUMS
Credits:
DragonModz, Klolo901
DOWNLOAD 40.3 MB

Ford Transit Beta V0.1
template
interior
beacons
model
test skin
Credits:
DragonModz
Forbiden to edit and reupload!
DOWNLOAD 34 MB

Vaxhuall Vivaro V0.2 Beta
In this update:
new lightmask
skins added
interior added (beta version)
beacons added
Credits:
DragonModz, Klolo901
Forbidden to edit and reupload!
DOWNLOAD 67 MB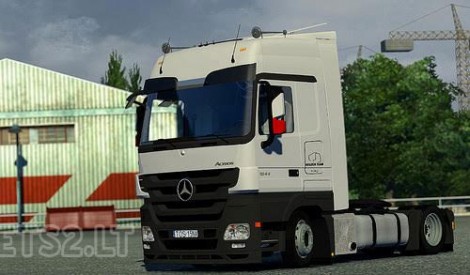 – Lowdeck version
– Interior
– Changeable mirrors
– Lot of tuning addable
– All lights works perfectly
– Sounds
Enjoy!
Credits:
Hypia02
DOWNLOAD 28 MB