18 big buses for a.i. traffic.
For 1.23.x or higher game version.
Must work on all maps.
Version 3: Adaptation to 1.23.x game version.
If you haven´t patch 1.23.x, must download BigBus traffic pack v2
PLEASE RESPECT DOWNLOAD LINK AND DON´T REUPLOAD. THANK YOU IN ADVANCE. 🙂
Other works:
http://ets2.lt/en/?s=solaris36
Authors: Solaris36 (skins, configuration & updates), LinuX Mch & Marcus Vinicius (models 3D)
DOWNLOAD 20 MB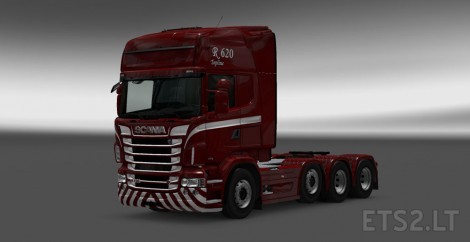 Tested on 1.23.x
Is a simple heavy duty skin.
It works only with Scania made by RJL.
You can upload everywhere ONLY if you keep the link and credits.
Author: Catalin
DOWNLOAD 21 MB
True Lights AI is a mod that enhances the overall design and appearence of the AI traffic lights and also the street lamps and most other lights related aspects.
Authors: Alteregos, SCS
DOWNLOAD 238 KB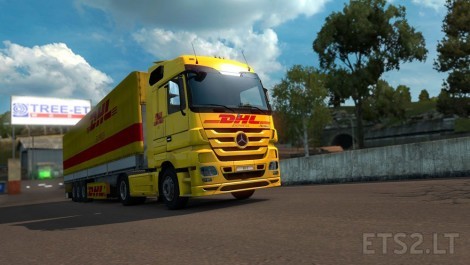 DHL Skin for Mercedes MP3 Truck and Trailer
Tested on 1.23
Wokr perfect
Please share original link
Author: Gile004
DOWNLOAD 1 MB

Download now the map Eldorado Rodobrasil FREE to Euro Truck Simulator 2 1.23 and have fun with beautifull and dangerous roads, this new version has added a new city that was present only in the PRO version, the city of Sete Barras.
log:
– Added A new city: Sete Barras
– Fixed Bugs
– Added Support for ETS2 1.23
How to install:
– Make Download the link provided on the official blog of Eldorado Rodobrasil map
– Copy the file "Eldorado Map Rodobrasil FREE.scs" for your mods folder
– Enable The map
– Have a good time. 🙂
Like our fan page on facebook to keep up to date on the map:
http://wwww.facebook.com/mapaeldoradopro
Note: Keep the original download link, thank you!
Author: elvisfelix
DOWNLOAD 524 MB
The Green Machine Skin for Scania RJL Truck
Tested on 1.23
Author: DrRossi
DOWNLOAD 21 MB
Sorry, no posts matched your criteria.