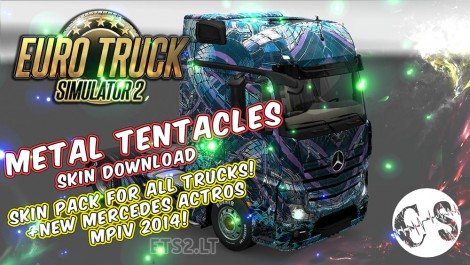 Metal Tentacles Skin Pack for All Trucks + New Mercedes Actros MPIV 2014 + Volvo Ohaha
INSTALL:
– Copy and paste mods in: C:DocumentsEuro Truck Simulator 2mod folder.
– Start the game and active them from the edit profile screen.
– Enjoy.
Skin for:
Daf Xf
Daf Xf Euro 6
Iveco Hi-way
Iveco Starlis
Man Tgx
Mercedes Actros
Mercedes Actros MPIV 2014
Renault Magnum
Renault Premium
Scania R 2009
Scania Streamline
Volvo Fh16 Classic
Volvo Fh16 2012
Volvo Fh16 2013 By Ohaha
Tested on 1.17.x.x/1.18.x
Author: Closch&Sega
DOWNLOAD MB
A dark blue interior for the Scania R.
Should work with all game versions since 1.15.x
Bigger pics: http://imgur.com/a/K8BHP#0
Please respect download link! Thanks!
Author: xubu
DOWNLOAD 142 KB
Mod tested on 1.16 1.17 and 1.18
Scania mod by RJL
Dont reuploadt to other site and take my original download link!
Credits:
#Borce
DOWNLOAD 21.4 MB
Asbjorn Hereald Skin for Scania RJL Truck
Author: Alexander Lone Wolf
DOWNLOAD 240 KB
Juventus Skin for Scania Streamline Truck
Author: Aleksandro
DOWNLOAD 5 MB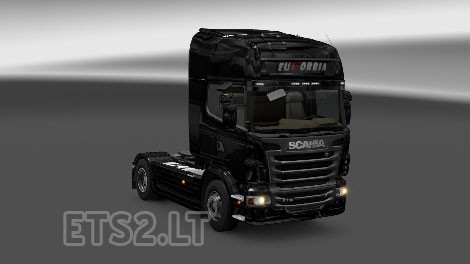 This is for my frends Euforbia LTD
Credits:
author: DAF_BG_FEN
DOWNLOAD 5.4 MB
Scania RJL 1.18.x
Credits:
Alexander Lone Wolf
DOWNLOAD 262 KB