African Skin Pack for All Standard Trucks + 3 Custom Trucks (ohaha/keda/gt-mike)
INSTALL:
-Copy and paste mods in: C:DocumentsEuro Truck Simulator 2mod folder.
-Start the game and active them from the edit profile screen.
-Enjoy.
Skin for:
Daf Xf
Daf Xf Euro 6
Iveco Hi-way
Iveco Starlis
Man Tgx
Mercedes Actros
Renault Magnum
Renault Premium
Scania R 2009
Scania Streamline
Scania R 2008 Keda
Scania T-series Gt-mike
Volvo Fh16 Classic
Volvo Fh16 2012
Volvo Fh16 2013 By Ohaha
Tested on 1.16
Please support me via paypal | ale.marani87@gmail.com
Credits:
Closch&Sega
DOWNLOAD 12 MB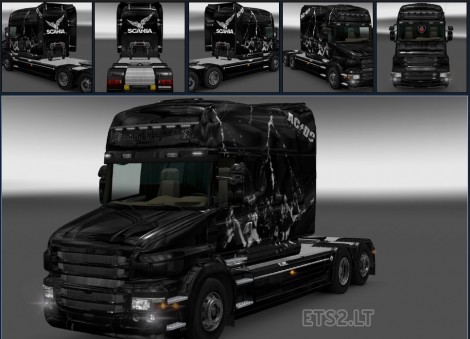 Back in Black skin for RJL's Scania T Longline Truck
Author: Priester
DOWNLOAD 21 MB
Anak Gembala Skin Pack for all Trucks
Author: Js Sp.TB
DOWNLOAD 7 MB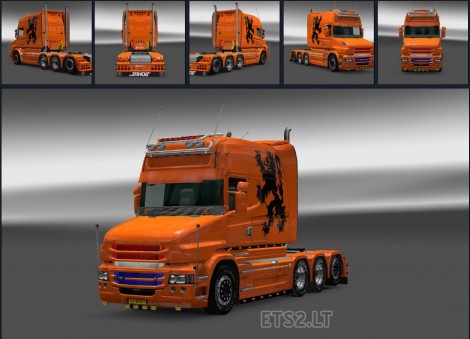 Dutch Skin for Scania T Truck
Author: Priester
DOWNLOAD 21 MB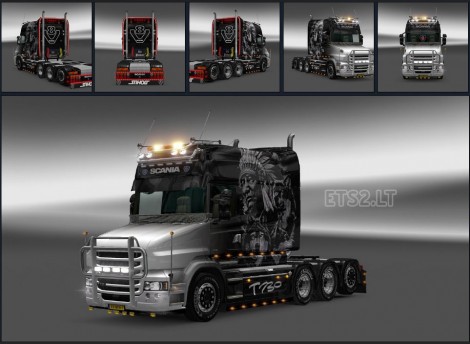 Black Indian Skin for RJL's T mod
Author: Priester
DOWNLOAD 21 MB
Ageratus Skin for Scania RJL Truck
Author: AGERATUS SPEAC
DOWNLOAD 5 MB
Here is another paintjob from me, to make this paintjob work properly you HAVE TO USE THIS MOD: http://ets2.lt/en/scania-r2008-v2-3/ or some other version of the R2008 Scania from 50keda.
Author: Bobi27015
DOWNLOAD 107 KB