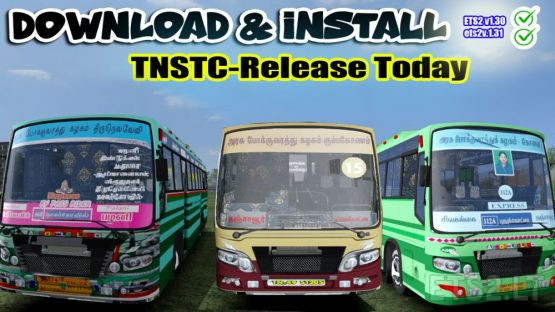 5 in 1 Skin Pack TN Private Bus ETS2v1.30
_Release Date: 10-10-2020
_Mod Name:5 in 1 Skin Pack
_Bus mod: Maruti v2
_Delear:Scania
_Game Version:ETS2v1.30&v1.31&v1.32
*Password🔗Watch the video till the end …. get the password in the video Click here
How to install ETS2 mods:
Euro Truck Simulator 2 it's easy to install mods.
1)You just need to download mod from here,
2)copy/unzip files into: "My DocumentsEuro Truck Simulator 2mod" folder.
3)To unzip files you can use WinRAR or 7zip.
4)After that, you need to activate the mods you want to use.
5)Enjoy!
Credits:
VickyGaming
DOWNLOAD 4 MB