This mod is compatible with patch 1.24.x
It contains:
• real company-names
• all trailers with skins of original brands
• Truckshop- Dozens of additional accessories, motors, and gearboxes for all trucks
• all parts are accessible from start of the game
• improved traffic
• increased traffic
• some cars have topspeed above 200 km/h for german highways
• improved in-cabin sound
• AI better hearable
• reduced airnoise
• Scania V8 engines slightly louder
• changes in economy
• bank loan up to 500.000 € with longer durations
• changes in police-fines- and lots of minor changes to give you more pleasure with this game
Changes to previous version:
• adapted to patch 1.24.x
Have Fun!
TSM is licensed under a Restricted-NonCommercial-NoDerivs 3.0 Unported License (CC BY-NC-ND 3.0).
It is only allowed to supply this mod via the given downloadlinks!
It is absolutely forbidden to host this mod on any other filehosters.
It is allowed to distribute the Original Links in public.
DL Links:
http://uploaded.net/file/1as90q3i
http://uploadfiles.eu/bpl73k5fb4vs/JPM_for_TSM_6.3.x.7z.html
http://sharemods.com/ceqobgy181c8/JPM_for_TSM_6.3.x.7z.html
Author: TSM Team
DOWNLOAD 73 MB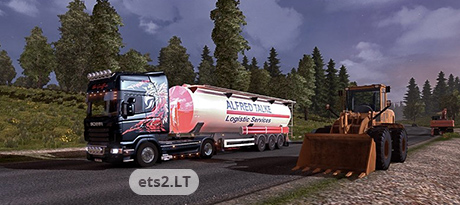 In this package, all trailers from normal package v 2.5und v2.5 software package are combined.
Who wants to go with this package should already have tion more powerful computer.
This package consists of 52 trailers plus several from the Justplaymod.
This package is not compatible with any other packet and can be used individually.
This package includes customized Trailermods, which offer the 200 new trailers. In addition, the last TC mod is integrated, additional trucks from the Danz as the MP IV and the Axor, the Peterbilt 379 by Onixer, our engines and Getriebemod with all the articles from the beginning of the game and chiptune additional engine variants. Furthermore, a Firmenmod is included and Economics are adjusted accordingly. Womble of the Actros is also integrated in this pack.
This package consists of 52 trailers plus several from the Justplaymod.
This package is not compatible with any other packet and can be used individually
Author: Trucksim Map Team
DOWNLOAD 236 MB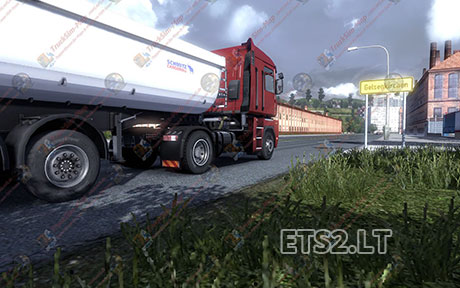 Trucksim Map 4.0 Justplay Mod by trucksim-map.com
– real companies are included – ca.: 300 skins for trailer – Mercedes star – fines have been changed – ca.: 1500€ as fine when breaking the driving and rest period – no additional trucks, they'll come separately – weather and temperatures have been adjusted to summer – several new engines and accessoires and much more, have fun …
DOWNLOAD 43 MB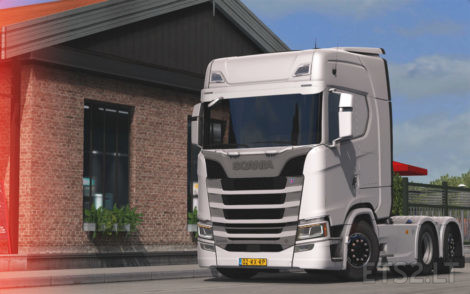 Map explored: 99.99%
All garages unlocked
Truck 16
Driver 16
Level 195 (646,662 XP)
Money: $102,034,000
Tested with ETS2 last version [should work for all versions]
How to Install:
Just extract the ZIP-file and copy the folder inside to "My Documents/Euro Truck Simulator/profiles".
Credits:
DR-samantha
DOWNLOAD 12 MB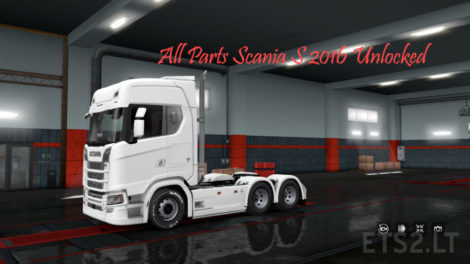 Spanish:
En este mod podrás modificar tu camion de manera libre, todas la piezas serán compatibles con todo el camión solo el camion base no DLCS,
Tambien podras combinar la cabina del 8×4 con los demás chasis.
Si te Gusta el mod y quieres mas solo dejalo en los comentarios y si quieres dar un aporte y hacer crecer mas estos mods acá te dejo mi paypal: paypal.me/josemurillo10
Gracias y saludos 😀
English:
In this mod you can modify your truck freely, all parts will be compatible with the entire truck only the base truck, not DLCS,
You can also combine the 8×4 cab with the other chassis.
If you like the mod and want more just leave it in the comments and if you want to give a contribution and grow more these mods here I leave my paypal: paypal.me/josemurillo10
Thanks and regards: D
Credits:
José
DOWNLOAD 586 KB

Hello everyone, some of you will probably remember my various hybrid trucks. I just found them LOL and you share them if you wish. They work in MP. Just buy the truck in single player mode and get it back in multi mode. WARNING, do not change the engine or the gearbox.
Some still work in 1.30
Tip: Test 1 by 1
Good fun
Bonjour à tous, certains d'entre vous se rappelleront surement mes divers camions hybrides. Je viens de les retrouver LOL et vous les partage si vous le souhaitez. Ils fonctionnent en MP. Il suffit d'acheter le camion en mode solo et de le récupérer en mode multi. ATTENTION, ne changez pas le moteur ni la boite de vitesse.
Certains fonctionnent toujours en 1.30
Conseil : testez les 1 par 1
Bon amusement
Credits:
Authors
DOWNLOAD 66 KB