hi guys.. i'm Vogue.
I'd like to introduce you to a new truck.
This is Renault's new truck, which can be tuned as follows.
Please check the video.
=============================================
need DLC
1. DafTuning DLC
2. MightyGriffin DLC
3. actros_tuning DLC
Credits:
VOGUE
DOWNLOAD 21 MB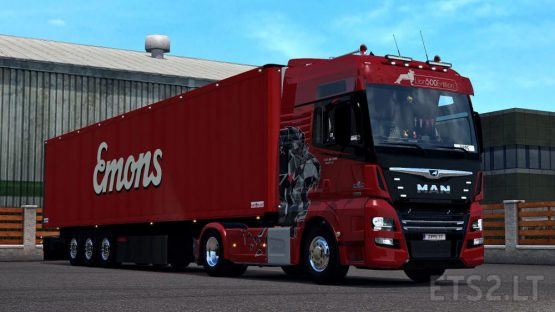 Map explored: 100%
All garages unlocked
Truck 160
Driver 160
157 Garages Upgraded
Level 52 (646,662 XP)
Money: $87079544
Tested with ETS2 last version [should work for all versions]
How to Install:
Just extract the ZIP-file and copy the folder inside to "My Documents/Euro Truck Simulator/profiles".
Credits:
jemyRed
DOWNLOAD 3 MB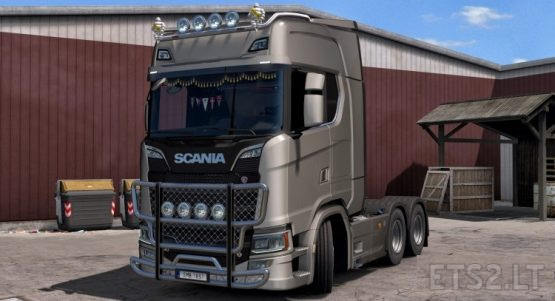 Everything Unlocked" is a modification which allows all parts to be bought from a very early level, It unlocks all "stock" parts, this includes cabins, chassis, engines, paintjobs, interiors and other truck parts!
I have fully redone the mod, It is based on a new extracted def file from V1.35
Credits:
Marcus-s
DOWNLOAD 5 MB
ENG
—————————————-
This Mode Adds A New Combination To The Game.
This Mode Multiplayer is compatible.
Buy the Trailer in Singleplayer then Switch to Multiplayer.
If you make customization on the trailer, the cargo will be lost.
TR
—————————————-
Bu Mod Oyuna Yeni Bir Kombinasyonu Ekler.
Bu Mod Multiplayer ilr uyumludur.
Dorseyi SP de Satın Alıp MP ye Geçebilirsiniz.
Dorse Üzerinde Özelleştirme Yaparsanız kargo Kaybolur.
MLT iyi oyunlar Diler.
Credits:
MLT
DOWNLOAD 100 KB
Hello everyone I share my Save Game for version 1.35
Follow me :
https://www.youtube.com/channel/UCNQUUf21ntYwtktsE5xUCHg/?sub_confirmation=1
No DLC !
Money 25.369.614 Euro
Garage 73
Level 52 ( Legendary) (252.049 EXP )
Support Multiplayer
—–Install : Extract .rar / C:UsersUSERDocumentsEuro Truck Simulator 2profiles
DONATION :
https://paypal.me/alexdedu
https://steamcommunity.com/tradeoffer/new/?partner=391506372&token=w7cyJrh-
Credits:
ALEXD
DOWNLOAD 2 MB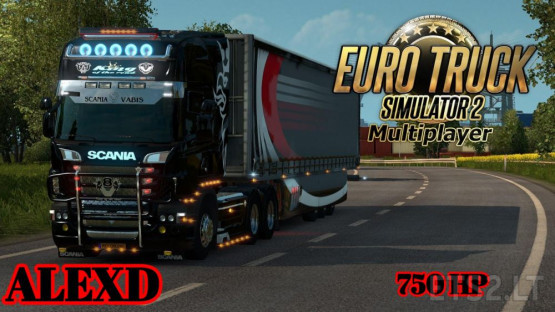 This mod requires ETS2 1.31;1.32; 1.33.x; 1.34.x; 1.35.x
! ! ! ! Watch video to see how this work ! ! ! !
Follow me : https://www.youtube.com/channel/UCNQUUf21ntYwtktsE5xUCHg/?sub_confirmation=1
This Mod Contain 750 HP Engines for :
DAF XF
DAF XF Euro 6
IVECO HIWAY
IVECO STRALIS
MAN TGX
MAN TGX EURO 6
MERCEDES ACTROS
MERCEDES ACTROS 2014
RENAULT MAGNUM
RENAULT PREMIUM
Don't Contain :
SCANIA R 2016
SCANIA S 2016
SCANIA STREAMLINE
VOLVO FH 16
VOLVO FH 16 2012
Credits:
ALEXD
DOWNLOAD 133 KB