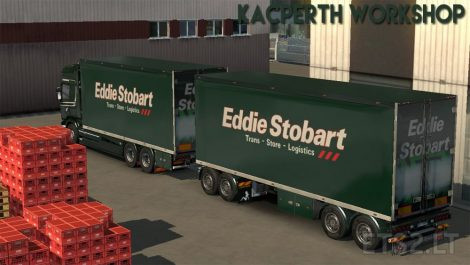 The Requested Eddie Stobart Paintjob is here, To make it work you need the BDF Pack by Flemming V. If you don't have it the Paintjob will simply not work because there would be nothing to place the files on.
Enjoy everyone, You can also find this on the Steam Workshop !
Kacperth Worskshop 2017
Credits:
Kacperth Workshop, Flemming V
DOWNLOAD 14 MB
Old Eddie Stobart truck paint for RJL's Scania T 4-Series
Just extract to your ETS 2 mod folder and activate it.
Credits:
AytidaOytesarp (Truck Paint), RJL (Scania T)
DOWNLOAD 169 KB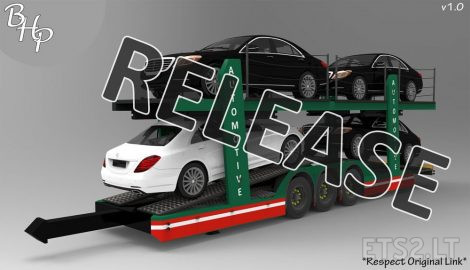 Stobart Automotive Trailer v1.0 RELEASE
Extract Password:
stobartautomotivebhp
Recommended Trailer Wheel Mod:
sharemods.com/o9daoam7n6rk/Trailer_Wheels_For_Scs_Trailer.scs.html
Works on v1.27
*Please respect our work*
Credits:
British Haulage Packs
DOWNLOAD 31.9 MB
The Stobart Power Trailer carries a 300kva Generator weighing in at around 3500kgs, permanently in the trailer to power all the equipment they use at shows and events.
Credits:
Chevymanuk
DOWNLOAD 9.58 MB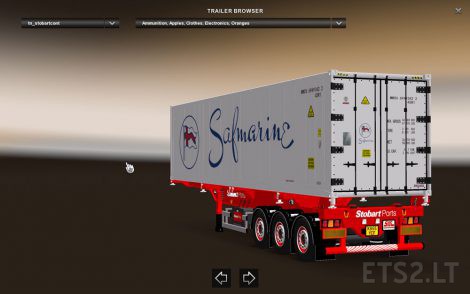 Updated from 1.21 to 1.25.
Standalone Trailer
Credits:
HomerS, Syncron and Dans Mods
DOWNLOAD 13 MB

Please check out my new youtube subscribe and also check out the video to see the skin better
Credits:
jack2015
DOWNLOAD 5.4 MB