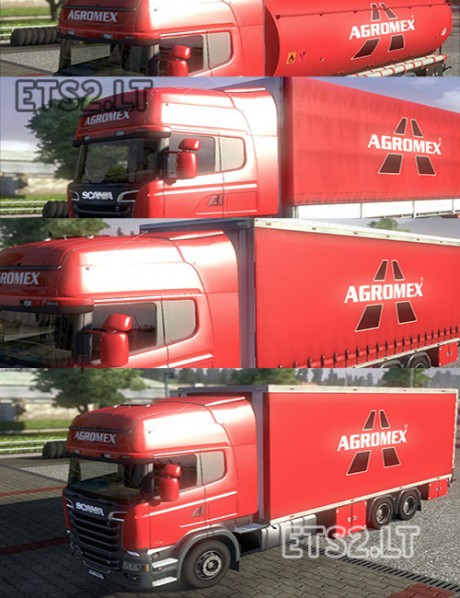 A request from somebody for a skin pack for the awesome mod pack of
Flemming V
Things to know;
– Scania Streamline Topline skin only!
– U Still need to download the big pack!
– Includes the paint mod!
To the requester:
I tried to add the white lines, but i couldn't add them, it looked
ugly as hell, so sorry it's just a simple skin…. Also don't got more
time to work on it.
Also note to all: Will not do anymore requests as it takes a lot of
time to do them.
This was just a exception.
Do what ever you want with it, just keep the original credits with
it;
Flemming V – Tandem Pack Mod
Kokkie20 – Skinning
DOWNLOAD 7.4 MB