Alcoa Trailer Wheels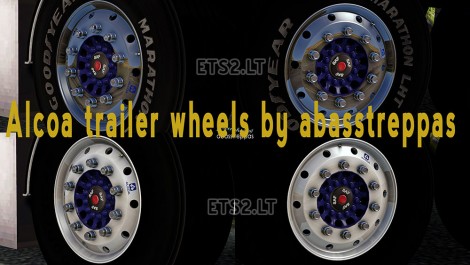 This is an Alcoa Wheel for trailers and there are two base versions: one replacement pack that automaticly replaces the standard wheels of type "single". The other base pack is a standalone version and that requires you to manually edit each trailer definition file for it to work (this come handy if you already use another trailer wheels replacement mod).
In this pack it's also included two extra mod files, one to get the chrome effect on the rims and another to get white text on the tyres. To get these to work you need to set them to a higher priority than the base pack in the mod manager. These two mod files only include a texture and won't work by themselves.
Authors: abasstreppas, 50keda, Ventyres
DOWNLOAD 18 MB
Popular mods