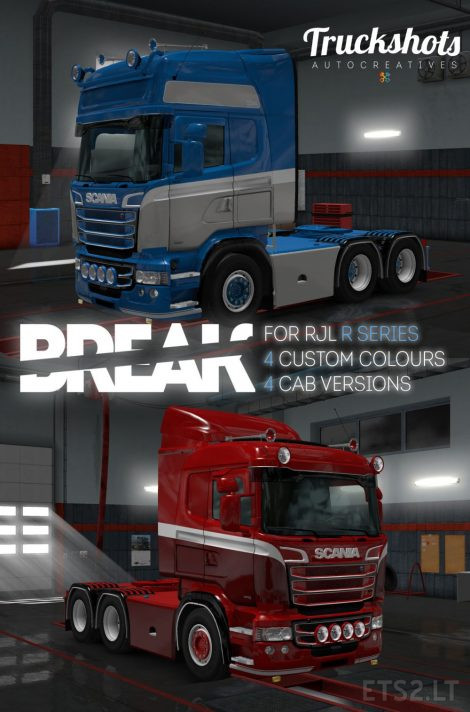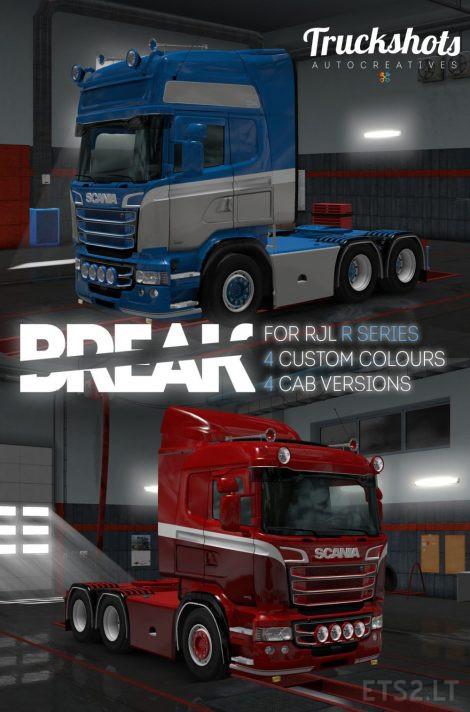 "Break" skinpack for RJL's Scania R series
by Truckshots / Bart van Ham
This pack contains a skin named "Break". Each cab has it's own custom version, and all colours can be altered.
Suitable for Lowcab, Highline, Topline, Exc and Longline. Best suitable for the R6 grille.
Feel free to share on other sites but please do not re-upload or put this mod up for sale.
Credits: Truckshots, RJL
Credits:
Truckshots, RJL
DOWNLOAD 586 KB