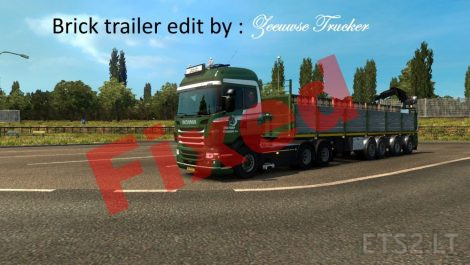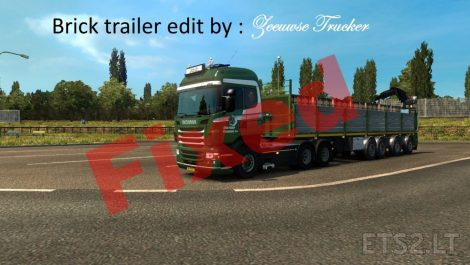 Fix for my reworked brick trailer. (Maters Huissen)
fixed the queue_bias warning in log.
fixed the shading on the mudflaps and reflectors.
fixed the decals on the concrete, had the wrong texture.
log is error free
*****IMPORTANT!!*****
Save your game first, remove the zip from your modfolder (only the trailer) unrar the fix and copy the zip to your mod folder.
No need to activate, restart your game.
DO NOT COPY THE NEW FILE OVER THE OLD ONE OR IT WILL NOT WORK!
Greetz Zeeuwse Trucker
Credits:
Zeeuwse Trucker / SCS
DOWNLOAD 18 MB