A volvo fh combo of danish company Thermo Transit. Comes with…
Volvo fh 2012 (Eugene compatible)
https://forum.scssoft.com/viewtopic.php?f=35&t=185292&sid=9119397364094fd35da6eb09206821da#p388012
SCS standard trailer
and standalone lightbox
My forum page!
https://forum.scssoft.com/viewtopic.php?f=37&t=276797 (I take skin requests there.)
Credits:
Lost Virtual
DOWNLOAD 5 MB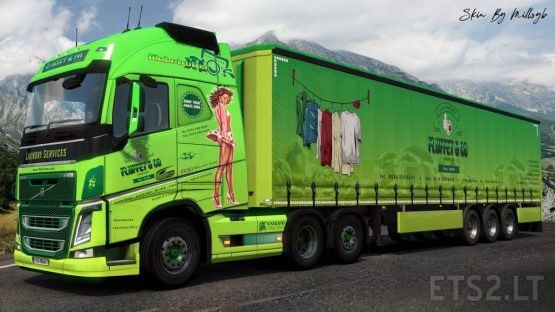 Fluffet & Co Laundry Combo Skin
Uses Volvo FH&FH16 2012 Reworked By Eugene
Standard Curtain Only
For Version 1.36
Enjoy !!!
Credits:
Millsyb
DOWNLOAD 12 MB
Expendables Truckskin für alle Zugmaschienen
DAF
__________
– XF EURO6
– XF 105
IVECO
__________
– Stralis
– Stralis Hiway
MAN
__________
– TGX
Mercedes
__________
– Arctros
– Arctros 2014
Renault
__________
– Magnum
– Premium
Scania
__________
– R-cab
– RJL
– Streamline
Volvo
__________
– FH16 classic
– FH16 2012
trailer update schmitz cool climber
Credits:
Don-Karlo & Luranya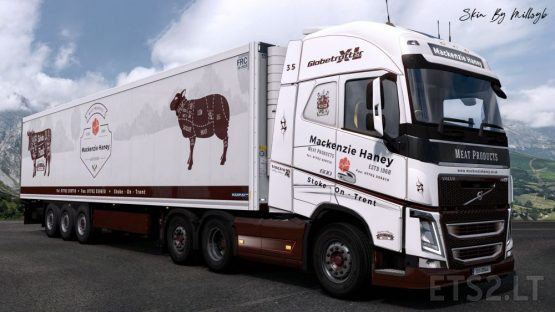 Mackenzie Haney Combo Skin
Uses Volvo FH&FH16 2012 Reworked By Eugene
Krone Cooliner Only
For Version 1.36
Enjoy !!!
Credits:
Millsyb
DOWNLOAD 10 MB
There are two different combo skin packs included here as seen in the screenshots.
Please note that the lightbox for the 2009 version is will remain permanent until the mod is deactivated and the lightbox for the 2012 version is a repainted stock version and can be selected in the standard lightboxes (the first one in the list to be more specific).
Enjoy.
Donation link: PayPal.Me/VandallRTR
Credits:
tyb33rk,SCS,ETS2Studio,The Redneck Ram,paint.net
DOWNLOAD 4 MB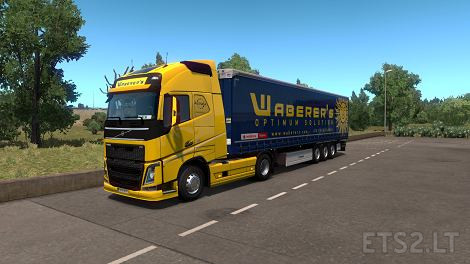 Waberer's combo skin
– Krone profiliner skin
– Volvo skin
Tested version: 1.36x
Please don't upload!
Credits:
Horváth Beni
DOWNLOAD 989 KB