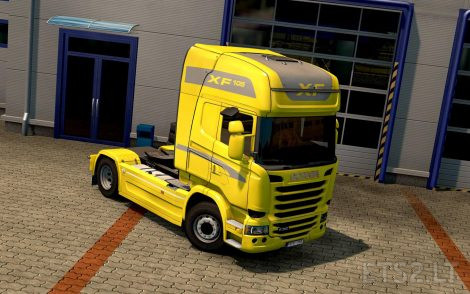 Maud sets an exclusive color from Daf XF 105 for all tractors.
▶ Works in MP.
▶ To set the color of the need to go to the service station to use the most expensive color for the truck, and then change the cab, then the color set to the tractor.
!! ATTENTION !!
▶ Set up only in the single)
▶ Do not need to buy a new tractor.
▶ In some color tractor falls sympathetic wrong.
Subscribe to my group in VK "https://vk.com/sky.mods" there I also post mods for ETS 2 and ATS multiplayer.
Credits:
Black Sky
DOWNLOAD 59 KB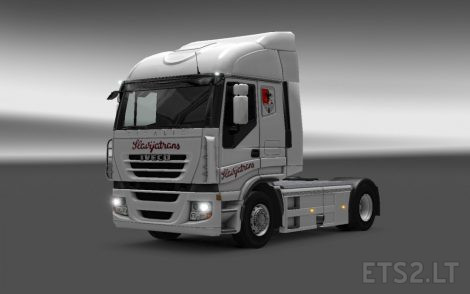 -Tested on 1.26.5.1
-Works fine with all DLC's
-Please respect download link
Credits:
Sluks
DOWNLOAD 5.4 MB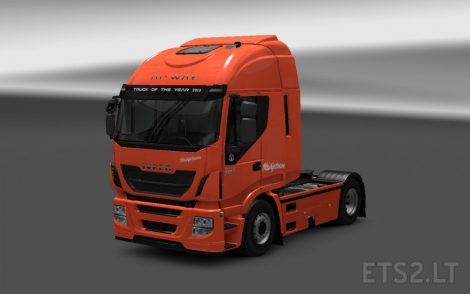 -Made with ETS2Studio
-Tested on 1.26.4.3
-Enjoy
*This is a Beta version of the skin*
Credits:
Sluks, SCS Software
DOWNLOAD 53 KB
Skin and interrior mod for iveco hi-way
Mod tested on ver 1.26
Enjoy 😉
If you want more mod like this go to my fb page and like it! Thx
Credits:
https://www.facebook.com/GModsETS2/
DOWNLOAD 6.9 MB
Iveco Stralis E5 Skin Custom by AxelSAN
Tested on game version 1.26
Please don't re-upload!
Credits:
AxelSAN
DOWNLOAD 21 MB
This is a Skin for the default SCS Mercedes Actros truck in Euro Truck Simulator 2.
CF Gava is a team from the town of GAVA and from the region of Spain called Catalonia and currently plays in Second Division B
Credits:
PirriAND
DOWNLOAD 7 MB