Englisch:
Hello all who have loaded this mod.
I've got the job to make the skin's for if against payment
since the one does not think it was necessary to pay me
now I make them publicly available to the Doneload
Here are 14 skins for the scs trucks
Simply insert the skins into the mod folder and activate it in
the game at mod's and you can start playing it is also a good base for a new score
Germen:
Hallo alle die diese Mod Geladen haben.
ich Hab den Auftrag Gehabt die Skin's für wenn gegen Bezahlung zu machen
da der Jenige es ja nicht Für Nötig Gehalten Hat mich zu bezahlen
daher stelle ich sie nun Öffendlich jeden zum Doneload zu verfügung
Hier bei Handelt es sich um 14 Skins für die scs LKW's
Die Skins einfach in den Mod-Ordner einfügen und im Spiel bei mod's aktiviren
und schön könnt ihr los legen es ist auch eine gute Base für ein neuen Spielstand
Credits:
Blackwolf83m_Customs, SCS Software
DOWNLOAD 291 MB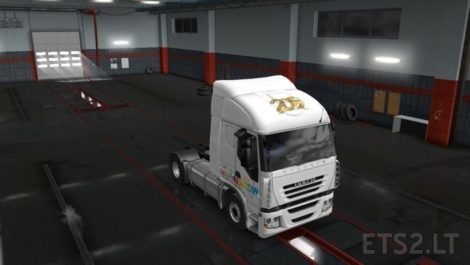 Autor: M.C
Date: 04.01.2019
Version: 1.1
Truck: IVECO Stralis
Best for: New Year Time
Tested on v1.33
By Bugs or suggestions send Facebook Message: https://www.facebook.com/MC-Mods-151553181188382
Credits:
M.C
DOWNLOAD 5 MB
Support daf, scania, renualt, volvo, man, iveco trucks
For all version.
#rameshsremakemods
Credits:
Ramesh_lahiru
DOWNLOAD 8 MB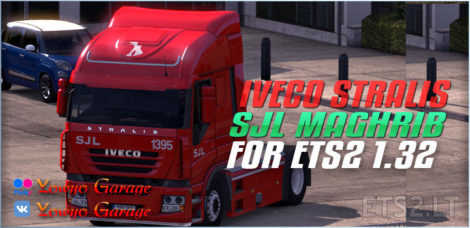 Visit My Page to see more Mods:
– https://vk.com/yowyogarage
Visit Flicker to see more Images:
– https://www.flickr.com/photos/[email protected]/
Winrar or 7Zip Extract the folder :
– Then put it into Documents > ETS2 > Mod
Tested : 1.32.x
Respect the download link :
– Do Not Re-Upload
– Do NotChange Link
Thank you for downloading
Have fun
Enjoy
Credits:
Yowyo Garage
DOWNLOAD 85 KB
In this mod you will find a skin of the Belgian postal service bpost. This skin is for the iveco stralis onderstuund no other trucks game version: 1.32.
The trailer is in the works but not yet for own trailers!
Credits:
Belgotans (mrdidier0021)
DOWNLOAD 21 MB

DONT USE TIS SKIN ONLINE !
— My Firtst Truck Skin whit PS —
This is my very first truck skin and he's made on the Group of colruyt and retail chain in Belgium that has its head office in Halle
— to know for the following update: Better texture skin (logo & skirts)
No hate for this skin everyone learns little by little thank you
Credits:
Belgotans (mrdidier0021)
DOWNLOAD 5 MB