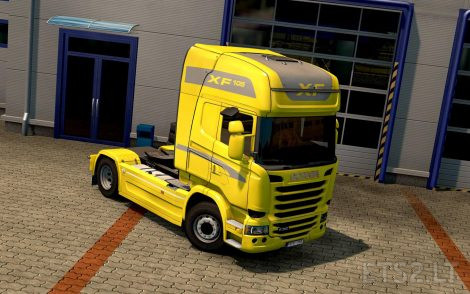 Maud sets an exclusive color from Daf XF 105 for all tractors.
▶ Works in MP.
▶ To set the color of the need to go to the service station to use the most expensive color for the truck, and then change the cab, then the color set to the tractor.
!! ATTENTION !!
▶ Set up only in the single)
▶ Do not need to buy a new tractor.
▶ In some color tractor falls sympathetic wrong.
Subscribe to my group in VK "https://vk.com/sky.mods" there I also post mods for ETS 2 and ATS multiplayer.
Credits:
Black Sky
DOWNLOAD 59 KB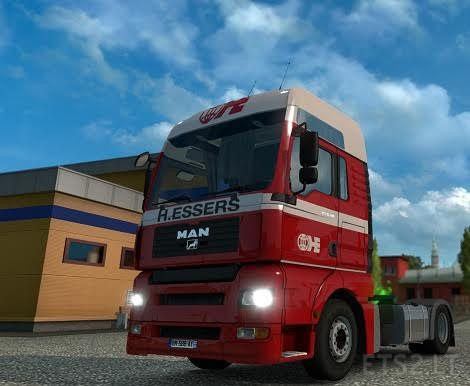 This is a H.Essers skin for the M.A.N TGA from Madster
Link M.A.N TGA :
Credits:
Barttruck
DOWNLOAD 5 MB
Skin for Man Tgx, large cabin only, game version 1.26.xx
Respect original link, thanks
Credits:
Salsambo
DOWNLOAD 8.9 MB
Skin for the MAN TGX works will all cabs but it recommended that you only use XXL or XLX as the XL can cut out the logo at the back of the truck please do not report this thank you and enjoy 🙂
Credits:
Mr D
DOWNLOAD 21.36 MB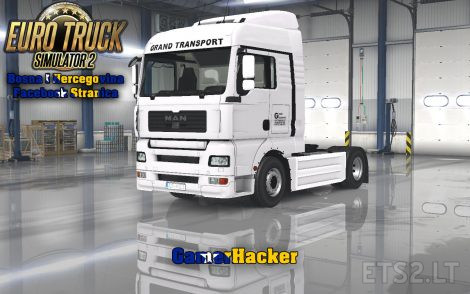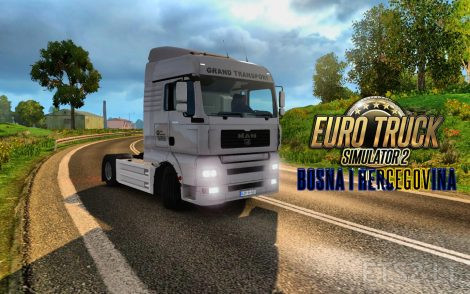 Truck: MAN TGA
Company: Grand Transporti
Country: Bosnia & Hercegovina
——————————————————————————————
-Realistic and high resolution 4K Grand Transporti textures
-Realistic UI Workshop icon
-Including Manifest
-Metalic Skin Option
-Made in coorporation with Grand Transporti
-Bosnia & Hercegovina Licenc Plate (In Countryplate Slot)
-Works best with latest MADster MAN TGA Mod
-1.26.x Tested
For Mod requests and questions:
——————————————————————————————
https://www.facebook.com/pages/Euro-Truck-Simulator-2-BiH-Stranica/522085814478248?ref=bookmarks
http://www.wotbalkan.cf/
——————————————————————————————
Our work is under Creative Commons Licence
Alteration is permitted distribution is permitted with indication of
The author and the original link to Sharemods.
Credits:
GamerHacker, MADster
DOWNLOAD 275 KB
Crouton skin for all trucks
Tested: 1.26.xx
Credits:
Dam775
DOWNLOAD 8.9 MB