'Picema Transport Custom' by BelModders for Mercedes Benz Actros 2014
Logo aswell as base colors are fully customisable.
Picema Transport Mega Pack is coming soon!
Credits:
Cedric Duré – BelModders Team
DOWNLOAD 21.4 MB
setup: throw the .scs out of the game in the mod folder and enable it from the game
Credits:
GameTURK
DOWNLOAD 954 KB
Mercedes Actros 2014 Mcdonald's
thank you for like
Credits:
burlea
DOWNLOAD 2.6 MB
Credits:
Model: Can SKMN
Editing And Parts: Yavuz Selim Mağdala
Signal Sound: Yavuz Selim Mağdala
15 July Impact Initiative Skin Made: Comodore
ETS2 Convert: Comodore
Metro Euro Skin : CagatayAslan
Credits:
CagatayAslan
DOWNLOAD 14.7 MB
Hamsons skin for Mercedes-Benz Actros MP4. My advice to you is to use All plastic mod for Mercedes-Benz MP4. Skin tested on the latest version of game and its work fine.
Please respect authors work please do not reupload.
Credits:
Kuna_01
DOWNLOAD 21 MB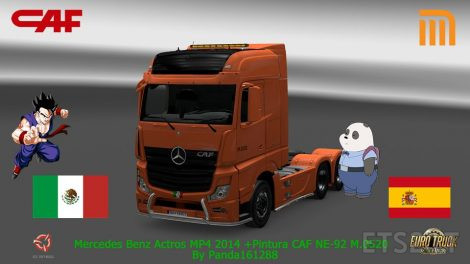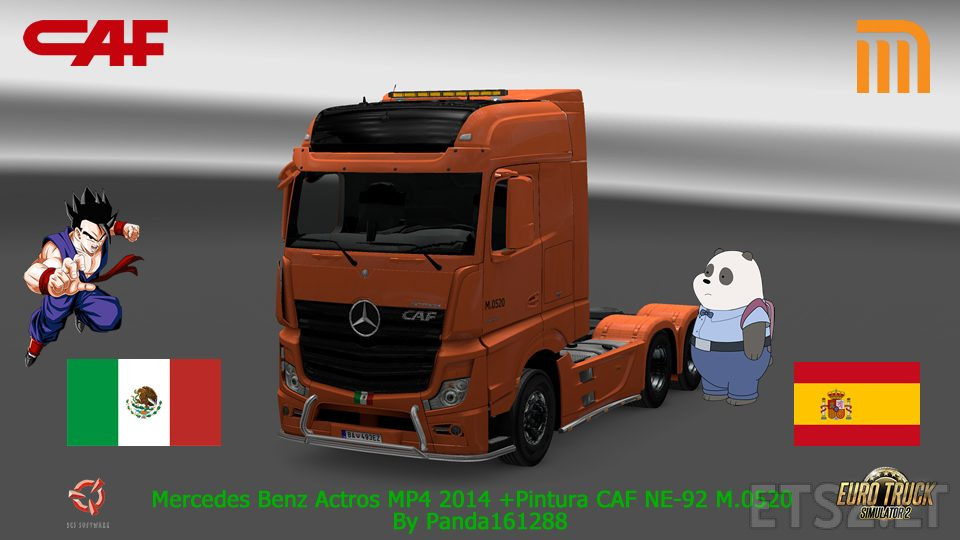 This mode does not have to do with the trucks, but paying homage to the trains of Spanish rolling stock circulating in the Metro of Mexico the so-called Orange trains in particular the supposed NE-92 manufactured by the counterface of trains CAF, texture built in A Mercedes Benz ACTROS MP4 Enjoy
Credits:
panda161288
DOWNLOAD 5 MB