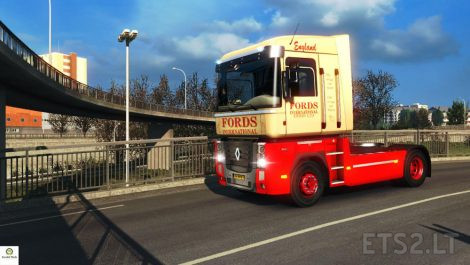 This is a replacement skin for the SCS Renault Magnum.
This mod is ready to be put in mod manager and to be used right away.
This skin is compatible with both topline and highline.
Tested on 1.26.
Please note i'm not the owner of the Truck, accept the skin.
Visit my facebook page for more mods and information.
https://www.facebook.com/zeeuk1/
Credits:
Zeeuk1, Ziad England, RJL, SCS
DOWNLOAD 21.4 MB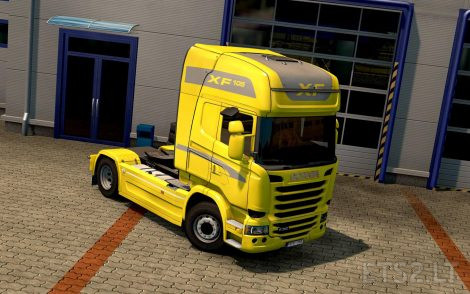 Maud sets an exclusive color from Daf XF 105 for all tractors.
▶ Works in MP.
▶ To set the color of the need to go to the service station to use the most expensive color for the truck, and then change the cab, then the color set to the tractor.
!! ATTENTION !!
▶ Set up only in the single)
▶ Do not need to buy a new tractor.
▶ In some color tractor falls sympathetic wrong.
Subscribe to my group in VK "https://vk.com/sky.mods" there I also post mods for ETS 2 and ATS multiplayer.
Credits:
Black Sky
DOWNLOAD 59 KB

Skin for Renault Range T, model RTA in version 6.2 or more. (Will not work properly with older versions)
Theme: Renault Trucks Meritor Racing.
Edition Darsh 71
Black color
Skin entirely made by Darsh 71, it is not allowed to modify it without asking its authorization (or do not make you take XD.
Do not re-upload to another site, you can share the original link at will.
Follow us :
* sur YouTube : Canal 19 Les Routiers sont sympa : https://www.youtube.com/user/lesroutierssontsympa/videos
* sur Twitch TV : https://www.twitch.tv/lesroutierssontsympa
* sur Twitter : https://twitter.com/Darsh_VII
Good road !
Credits:
Darsh 71
DOWNLOAD 21 MB
Skin for Renault Magnum by knox
Test on v1.26
Credits:
Cruise
DOWNLOAD 5 MB
Skin for Renault Magnum SCS.
Themed : Ace Combat games, mack engine
tested on game v 1.25 and 1.26
HD size
Follow us on youtube Canal 19 les routiers sont sympa
Please don't reupload it and keep the original link.
Good Road
Credits:
Darsh 71
DOWNLOAD 5 MB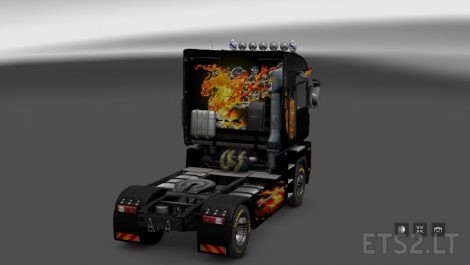 Skin for Renault Magnum, game version 1.26.xx, respect the author's link, thank you.
Credits:
Salsambo
DOWNLOAD 3 MB