GPS change for all Trucks by adi2003de v 2.0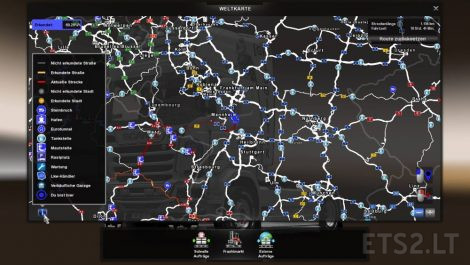 This mod change the GPS Angle for the 3D map …
It changes the Colors of Streets on the GPS and the navigated Line.
It changes the icons on Map.
There are two versions …
NAVIPMBG = with background
NAVIPMSW = without background
You can use it for all maps , but the mapzoom can be false.
Tested on coremap , Promods 2.25
The Mod is for Patch 1.30
Credits:
adi2003de
DOWNLOAD 126 KB
Popular mods