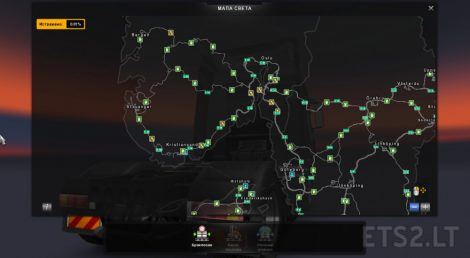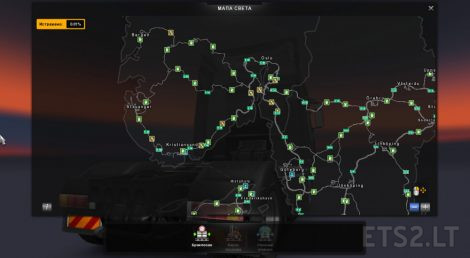 This is part of former Better traffic flow mod.
Because the job generator uses ferries when possible and pay nothing for ferry mileage, and also it cancels the opportunity to explore roads,
I remove many ferries, and I kept only the necessary. On example, on EAA map, you can jump from Rio Grande to Vitoria or Santos via Calais, which is unreal.
Therefore I removed all ferries from Europe to EAA except Calais – Santos.
One more example: You can jump from Kristiansand to Bergen with ferry and it is almost impossible to find jobs with reasonable salary via road.
I left only 2 ferries between Denmark and Scandinavia, and no ferry between the Norwegian cities.
If you want to retrieve some ferries, just go to def/ferry/connection and delete corresponding file. If it doesn't help, delete both cities from def/ferry.
Credits:
Brainiac
DOWNLOAD 88 KB