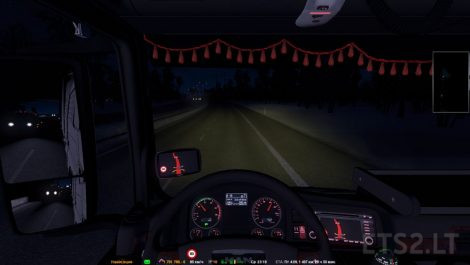 Mod changes the behavior of the traffic light: when overtaking a car traffic for your truck (or when overtaking car traffic) traffic lights illuminate the inside of your cab. Similarly, when the oncoming cars.
Except this mod changes the behavior of the headlights of your truck: off the light (or switching the middle-far) is not a one, and a little stretched for time. Well, as happens in reality.
The mod was designed more for 1.3.1, but it works fine and all subsequent versions, as well as in ATS.
Version: the Mod runs on any version of ets2 and ATS.
Credits:
Knox_xss
DOWNLOAD 3 KB