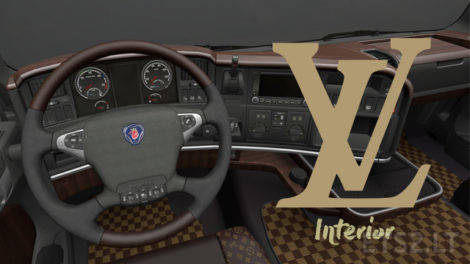 Made of French leather, and hand-crafted by a specialist, this interior is all you need to make your truck look fantastic. Without this expensive masterpiece, your truck will never be 1337 enough. Are you ready to shine?
Attention: It replaces the Exclusive interior. Standalone version coming soon. At least it will not ruin your savegame if uninstalled 🙂
Current Version: 0.5.2
Release Date: 01/20/2017 MM/DD/AAAA
Compatible with pretty much every build.
Credits:
Araripe
DOWNLOAD 136 KB