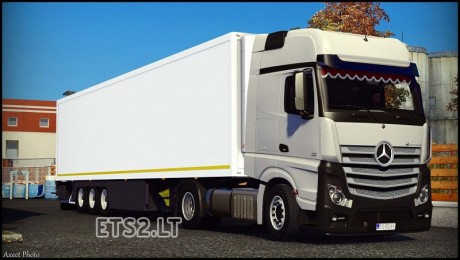 Mercedes Benz Actros MP IV on the latest [ETS2]
+ Spelled out in a separate slot.
+ His salon.
+ Supported by the repainting of the body.
+ Three variants of the chassis.
The use of 1 + chassis. other is not a big bug.
Original authors / Authors: ED94, seckin01, DANZ, Ch_Vitalik ..
Revised by: By_Axeet it – Vladislav Kalash. Was: curtains.
Bamper.peredelannye plastic tanks. Finalization of the body. lights in
the salon.
Authors: ED94, seckin01, DANZ, CH_Vitalik, Axeet
DOWNLOAD 37 MB