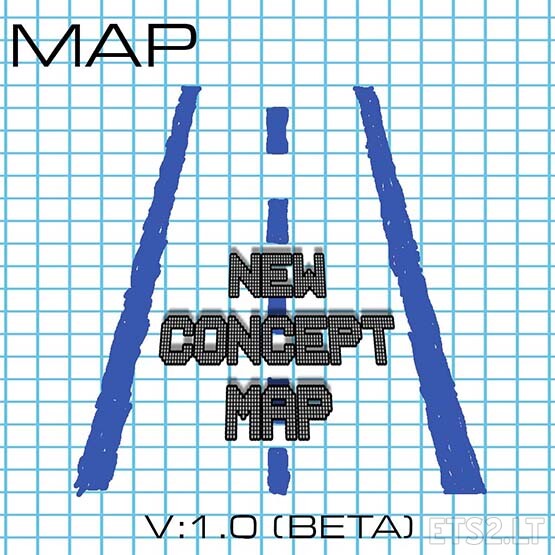 Hello everybody.
I present you. New concept map.
It is a new map, where your garage becomes your own company.
You can perform the same tasks that you did with the original SCS garage. But at the same time you can carry out work from your own garage. And your company will be one more company in the game.
At the moment, this map only shows the different cities, in which there is a garage. Inside the IBERIA DLC. For that reason it is necessary to have said DLC.
But later on, new cities will be added, until the entire map is completed. New companies and more surprises will also be added in future updates.
This first version has not been tested with any other map. Only with the original SCS map.
But, if you use a map, which respects the original location of each garage. As it appears on the original map. It should be able to function properly.
It is currently a first BETA version. For this reason it may contain errors.
For more information on New concept map, I invite you all, pay attention to this post.
https://forum.scssoft.com/viewtopic.php?f=32&t=299749
Credits:
tutoveenee;scs
Please always respect the download links of the creators.
That way we all win.
No one is going to get rich, it is only symbolic.
DOWNLOAD 419 MB