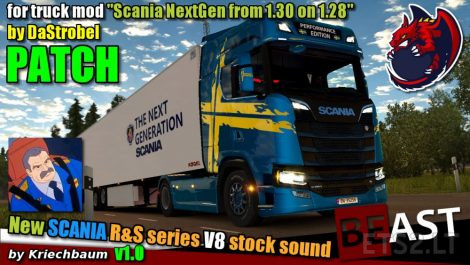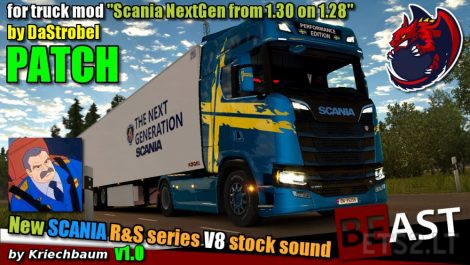 ONLY PATCH !
Original sound mod v1.0 must be needed !
https://forum.scssoft.com/viewtopic.php?f=211&t=248014
Adaptation "Stock V8 sound mod for the new Scania series R and S" v1.0 by Kriechbaum for truck mod "Scania NextGen from 1.30 on 1.28" by DaStrobel!
Original Kriechbaums retarder sound saved for this trucks !
truck mod link:
Credits:
BEAST, Kriechbaum, SCS.
DOWNLOAD 103 KB
https://www.youtube.com/watch?v=x9ldks0cNAI