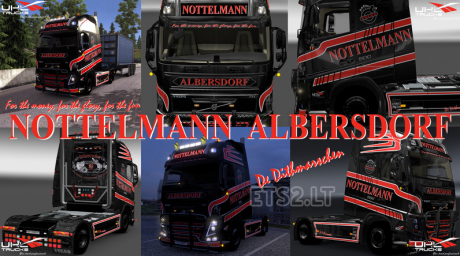 Hi ETS2 friends, after dissimilar mails I have allowed myself to move to the new FH to change 500 Nottelmann to Skinen trinkets from ohaha Volvo.
Now he has only once finished, you could go into detail. When he arrives well I let me move them still carry on further tags, of course, true to the original.
In mod everything is included in the photos.
Have fun.
scs open
Patch 1.14 ++.
Test 1.15. ++.
Authors: scs, ohaha, trokei
DOWNLOAD 38 MB [Uploaded.net]
DOWNLOAD 38 MB [Sharemods]