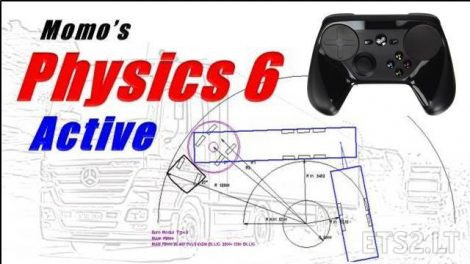 This is a Joypad friendly version of a previous released mod "Momo's Physics 6.3 Super Active".
This version is a main mod, Not an addon, Do not use both at the same time.
For the full description please refer to the page below:
USER AGREEMENT
By subscribing this mod, you have agreed that:
– If you want to re-upload anywhere else, you will use only this original download link.
DONATION ?
This mod is and will always be free of charge. However, tips are always appreciated.
You can donate by Paypal or Steam Wishlist/Trading Cards.
https://www.paypal.me/aaticha
FOLLOW MY MODS ON FACEBOOK FAN PAGE
"Momo's mods"
https://www.facebook.com/Momos-mods-365686307191461/
Credits:
Momo, Yuna
DOWNLOAD 121 KB