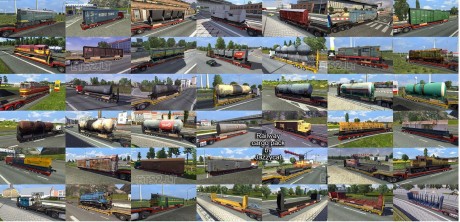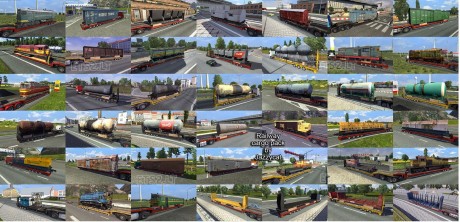 Pack adds in game 65 railway cargos.
All standalone.
Works on any maps.
Tested on 1.12.1
Compatible with all my packs.
Included english and russian versions.
For english version you must have in mod folder two files:
railway_cargo_pack_by_Jazzycat_v1.5.scs
railway_cargo_pack_by_Jazzycat_v1.5_eng.scs
You can also put in mod folder traffic file(optional):
railway_cargo_pack_by_Jazzycat_v1.5_traffic.scs
ATTENTION! Some trailers have been modified! For full compatibility between my packs use only the latest versions of packs!
If you're using mods, replacing default trailers, correct work of pack not guaranteed!
Credits:
Jazzycat
DOWNLOAD 101 MB