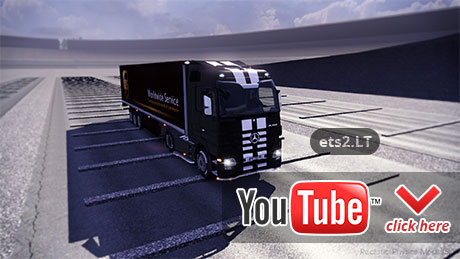 Realistic Physics Mod v5.0 | Now More Realistic!
Download Realistic Physics Mod v5.0 | Made by KacaK | Works on All Patches ( 1.1.1, 1.1.3, 1.2.5.1, 1.3.1 )
Author: KacaK
• Cabin's outside shake has been decreased 20% than Physics Mod
4.0's.
• Physics settings have been entered more realistic for all trucks.
• Cabin's inside shake has been set more realistic.
• Departure support at rises and gear crossings don't have problem anymore.
• Gear settings have been set for new chassis.
• Gear power has been set to normal values.
• You can set your gear power whatever you want for 1.3.1.
• Driving is more realistic now in rainy and sunny weather.
• People were complaining about truck's cabin was shaking much. This mod is made by setting special values. I hope they like it.
* If you find a mistake, please inform me.
DOWNLOAD 16.77 KB without Speed Limiter (180km/h)
DOWNLOAD 13.82 KB with Speed Limiter (90km/h)