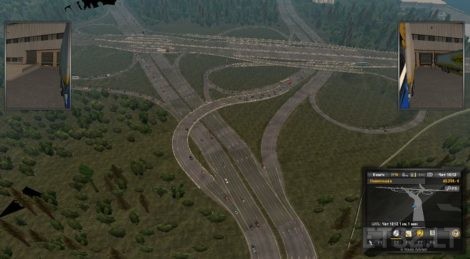 I am rebuilding road network on Rusmap, mainly rebuilding interchanges and modifying highways to the real number of lanes.
Only Rusmap is required.
I didn't make Better traffic flow for non-Promods version because you must use Promods assets for full benefit.
Here you can choose files which you want to download, ask any question, report bug/crash and follow my work:
https://www.promods.net/viewtopic.php?f=42&t=14202
There are all my mods.
Changelog:
The map is connected with Baltic DLC while as much as possible Rusmap content is saved.
Credits:
Brainiac, FLD
DOWNLOAD 156 MB