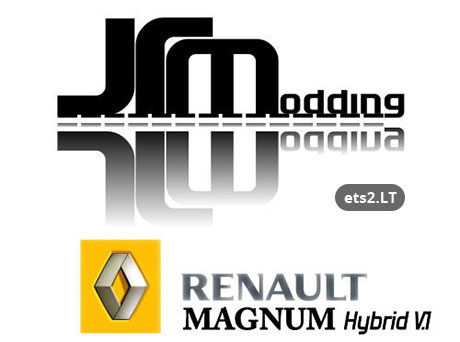 This mod replaces the loud standard motors with smooth and quiter
hybrid motors. Currently only available for the Renault Magnum.
NEW FEATURES:
– Smooth and quiet hybrid motor.
– Smooth retarder sound.
– Smooth air brakes.
– New turbo sound.
– New indicator sounds.
– New reverse sound.
– New horn sounds.
– Smooth motor brake.
– Smooth gear shift sounds.
FUTURE FEATURES:
– Hybrid motor will be available for all trucks.
HOW TO INSTALL:
Simply extract the .scs file and place it into the following
directory:
C:/username/documents/Euro Truck Simulator 2/mod
NOTE: If the mod is not working when you activate it in ETS 2, try the
following:
– Make sure you haven't got another sound mod activated for the truck
you are driving.
– Activate the mod then quit ETS 2. Open ETS 2 again and it should
work.
ENJOY!
Author: JRModding
DOWNLOAD 1.7 MB