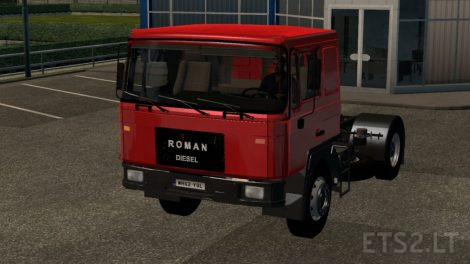 Roman Diesel v1.1 by Traian
*PLEASE REMEMBER THAT THIS TRUCK MAY CONTAIN BUGS*
What is new since version 1.0:
-Fixed some visual exterior bugs
Works on latest version.
I wish you good luck and have fun with this truck and if you have any suggestions or questions you can write in comments.
PLEASE RESPECT DOWNLOAD LINK!
Regards, Traian.
Credits:
Traian(roman diesel) Voditel102rus, Kirill Mladshev, stass556, Madster, by_Lexa, Vlad5236. Truckercharly (for MAN F90 base cab)
DOWNLOAD 355 MB