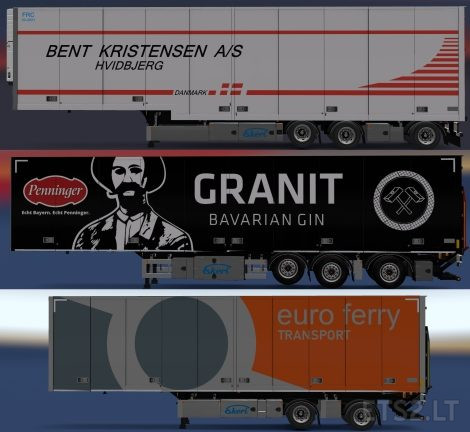 Reworked the skins from the Jumbo for the new version from Kast. (1.2)
Merged now all 3 trailer types. ( City Trailer, Jumbo Trailer, ´normal´ Semitrailer)
You can delete my first skins.
– All standalone
– All in AI traffic
You need Kast mainmod, without my skins will not work!!!
You should update his mod to version 1.2, if not the Jumbo skins will suit well.
You find it here: https://forum.scssoft.com/viewtopic.php?f=36&t=251460
Place my skins above the mainmod in the Modmanager!!
Credits:
Trailer: Kast – Skins: Rudi
DOWNLOAD 10 MB