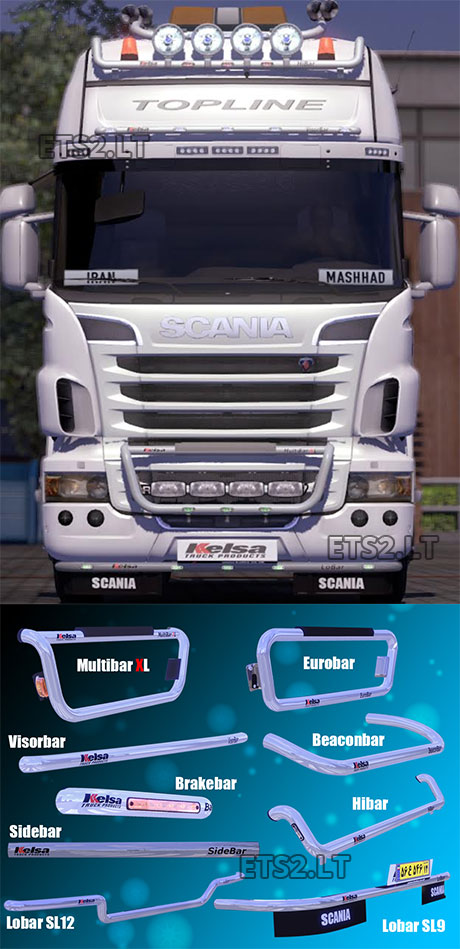 Fashion Scania version 3 ready for download.
Necessary to give an explanation about this fashion ;
This mode contains the original model Scania edited by myself ( almost
all previous upgrade ) + guard kelsa ( all models to guard the photo
you can see ) + lights hella ( which I added to her base ) and small
led lights the Guard ( in seven colors, white, blue , light blue , red
, yellow, pink and green ) is.
Hella lights and led course is applicable to all trucks with lights
hella regarding their guard play is not smooth because of the his
might be exactly the guard of your hurt foundation their the lights of
the Lamb Ferro bowels led u Play by default, only the guard got down
(bottom grill) , but is applicable to all applicable Nsbh kelsa guard
.
Apart from the above, other things have been added to the upgrade of
Scania got two texts for glass Ykad God and it is interesting or not I
do not know .
Scania chassis sideskirt 6 in 4 and 2 , I got changed and I got myself
a dummy model and the original model was Edith match it .
Gordon is one of the ceiling lights on the guard Nsbh kelsa beaconbar
be built entirely for this purpose .
test version:1.6.0
Credits:
hamed30
DOWNLOAD 13.53 MB