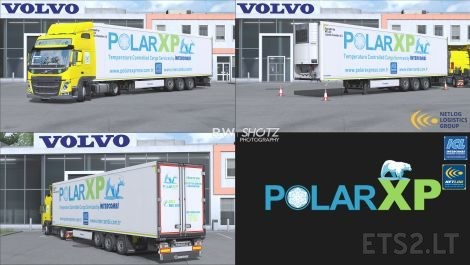 Volvo FM 1.5
Krone Coolliner
POLAR XP Skin PACK by RockweLL
Enjoy.
Credits:
RockweLL,galimim,Sogar3
DOWNLOAD 7 MB

Content:
– Volvo FH Performance Edition Grey Skin
– Volvo FH Performance Edition Norway Skin
– Volvo FH Performance Edition Blue Skin
Credits:
Daniminho/SCS
DOWNLOAD 22 MB

Volvo px 9700 and 9400 Asia bus for 4K Texture for 1.33 and 1.34 DBMX bus
Volvo px bus ASIA transports service. New Skin texture and Fix All bus Supported and test
version 1.33 and 1.34 patch,
DBMX VOLVO BUS Euro truck simulator 2 Games Play. Realistic Screen texture 4k for 1.32 or 1.33 and 1.34.
Feature:
– Door Animation
– DLC Accessories
– New Texture Mods
– ReDesign for ets2 1.33
– Fix all bugs
– three Steering Wheel
– Volvo Special Skin
– Fixes Physics
– Front Glass Texture
– Improve Light's Fare
Support DLC for New Patch file euro truck simulator 2
Please Download to Original Link:
Credits:
TONEYSOFT
DOWNLOAD 122 MB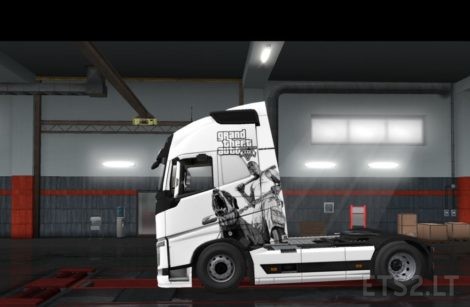 [ volvo FH16 #2012 skin ]
version tested:1.34 & 1.33
Credits:
ARADTAKARTESH
DOWNLOAD 1 MB
An another Würth skin to the pack.
This time it is a double pack as it is containing skins for Volvo FH16 2009 and skins for Volvo FH 2012 too. All cabins are skinned, all of the skins are compatible with the Wurth skins uploaded before and of course skinned abasstreppas wheels and hubs( for Volvo& DAF only), also if you have obelinho's Kelsa illuminated nameboxes you will have them skinned too, enjoy.
These mods are (and will be)always free, but if you would like to keep me more up at night (or like these mods, or whatever other reasons) you can help me by donating at PayPal.Me/Vandall RTR , anyway is greatly apperciated, thanks.
PS: An please respect my work and don't copy, edit or reupload it, thanks again.
Credits:
tyb33rk, obelinho, abasstreppas, SCS
DOWNLOAD 494 KB

Tested on 1.34!
Skin for Volvo FH 2012 from company Arne Sjule. Including skins for every possible Ekeri semitrailers and tandem trailers.
Required mods
– [Eugene] Volvo FH&FH16 2012 Reworked
– [MrCapital] Kraker/NTM/VAK/Ekeri Addon for Eugene's Volvo FH&FH16 2012
– [kast] Ekeri trailers
– [kast] Ekeri Tandem trailers ADDONS
Recommended mods
– [abasstreppas] Hella Auxiliary light pack
– [50keda] Wheels Pack
Specially created for
– Globetrotter XL cab
– 6×4 tandem chassis
!!! Please don't edit and reupload without my permission !!!
Enjoy 🙂
Check my Facebook page 🙂
https://www.facebook.com/SkinsByRoman71/
You can support my work if you want, it's up to you 🙂
https://www.paypal.me/Zyrtell
Credits:
Roman71
DOWNLOAD 9 MB