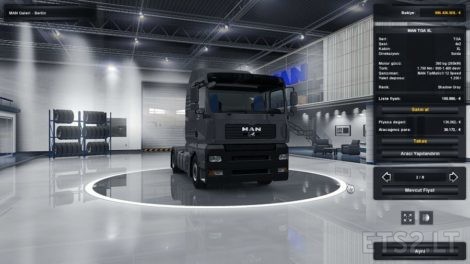 This mod gives you a freedom at truck dealer or service config screen.
– Zoom in range increased. You can view your modifications better.
– Cam elevation increased both ways top and down. This option gives you better view for wheels and roof modifications.
Place above the vehicle mods in mod manager.
Compatible for: 1.32.x
Credits:
deTbiT
DOWNLOAD 29 KB