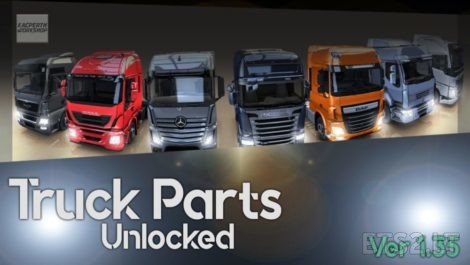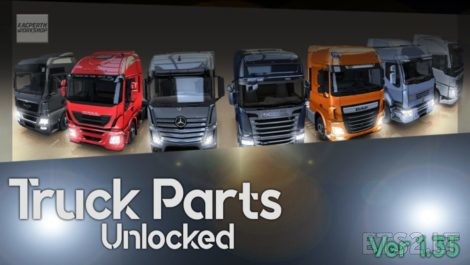 This small modification will make your trucking experience very realistic, The unlock levels have been disabled for a variety of trucks, It is also compatible with modded trucks which makes this modification stand out! I'm starting to update this mod again after a long break, Go ahead and tell me what trucks you'd like to me to disable unlock levels on.
Changes For V1.35
-Updated Files To V1.32
-Added Trailer Cables
-Added Compatibility to Scania T
-Added Compatibility to Scania T4
-Added Compatibility to Scania R & S Modifications
-Updated Scania R4 Files
Compatible Trucks
-SCS Trucks
-Scania T
-Scania T 4 Series
-Scania R & S Modifications
-Scania R 4 Series
Load Order
This mod needs priority over trucks so it works properly, If you don't give it priority then it won't work!
Game Requirements
You need the latest version of the game otherwise it may crash!
Please Do Not Reupload To Other File Sharing Websites, Don't Edit The Files Either!
-Kacperth Workshop 2018
Credits:
Caspar_37, Egon420, Kacperth Workshop, RJL, SCS Software
DOWNLOAD 5 MB