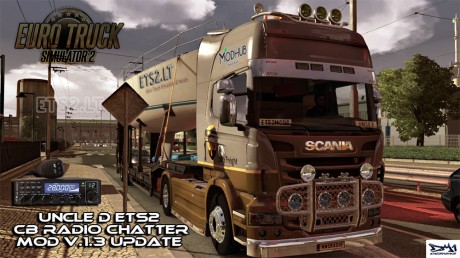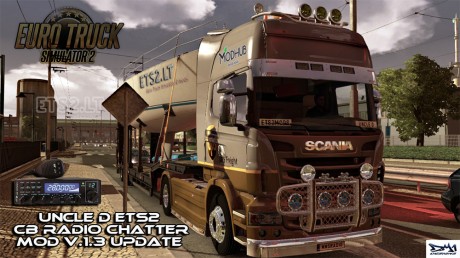 The New Uncle D Euro Truck Simulator 2 CB/Scanner Radio Chatter Mod v1.3 is done!
This mod has updated with USA CB & Scanner chatter only.
Mod Tested in the new ETS2 v1.14 Easy to install, copy the mp3 file to your ETS2 music folder, not mod folder, start sim, play file from your radio. Adjust volume to your taste, some people run louder engine mods. As always thanks for viewing, stay tuned for new stuff from Uncle D Studios, hope my US drivers feel I got this one pretty real sounding as well. If you already have my other 2 USA Radio Chatter Mods, this one should fit very well with the other 2 playing. Feel free to share my mod long as you give proper credits. Preview video will be uploaded soon.
"Uncle D"
This mod will be available for free on.
Modhub.us
ETS2.lt
Uncle D Studios
All Rights Reserved © 2014
Credits:
Uncle D Studios
DOWNLOAD 9.73 MB